Paul and Alexandra Canellopoulos, aimed to offer future generations their extraordinary collection, through a contemporary Museum open to all.
Paul Canellopoulos
Paul Canellopoulos was born in Athens, in 1906, the son of the industrialist Angelos Canellopoulos and Eleni Oikonomou. A sensitive and studious person, he demonstrated an interest in the humanities from an early age.
As young as 15 years old, he travelled to Munich to study Law, Philology and Chemistry. His collecting began there in Germany, in 1923, when the first two artworks to enter his collection were an icon of the Virgin Mary, and another of Saint Nicholas, dated from the early 16th century. His focus was mainly on Byzantine icons that had been transferred there by the Bavarians of King Otto's court and during his stay in Munich he managed to collect 45 works of art, mainly from the 16th century.
After graduating in 1927, he visited numerous other European countries, mainly Spain and Italy, in order to study History of Art and Archaeology. During his travels, Paul consciously assembled Greek artworks with the aim of "saving" them from invisibility, returning them to their country of origin. In 1940 he obtained a collector's license for Greek and Byzantine antiquities and since then continued   to enrich his collection.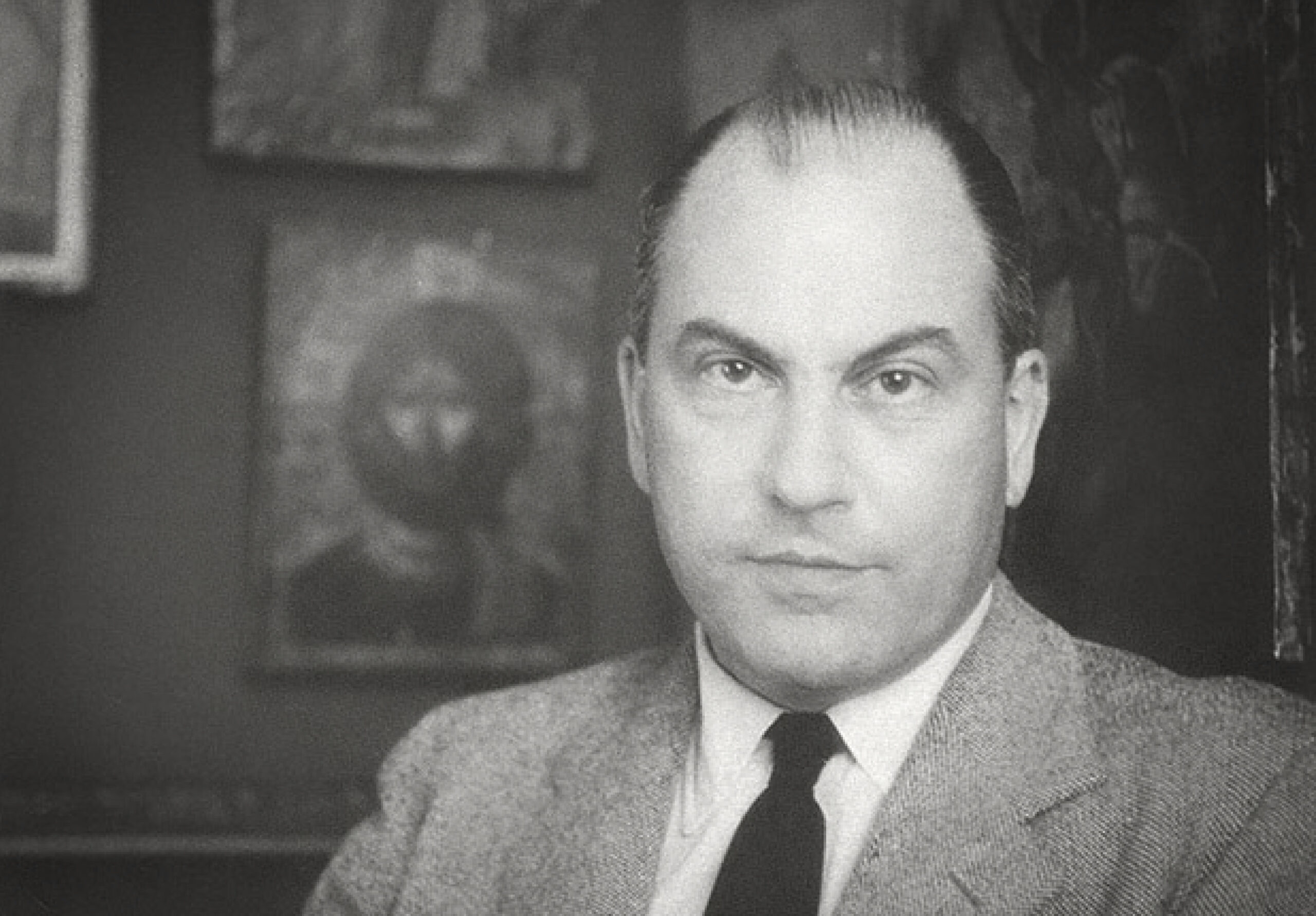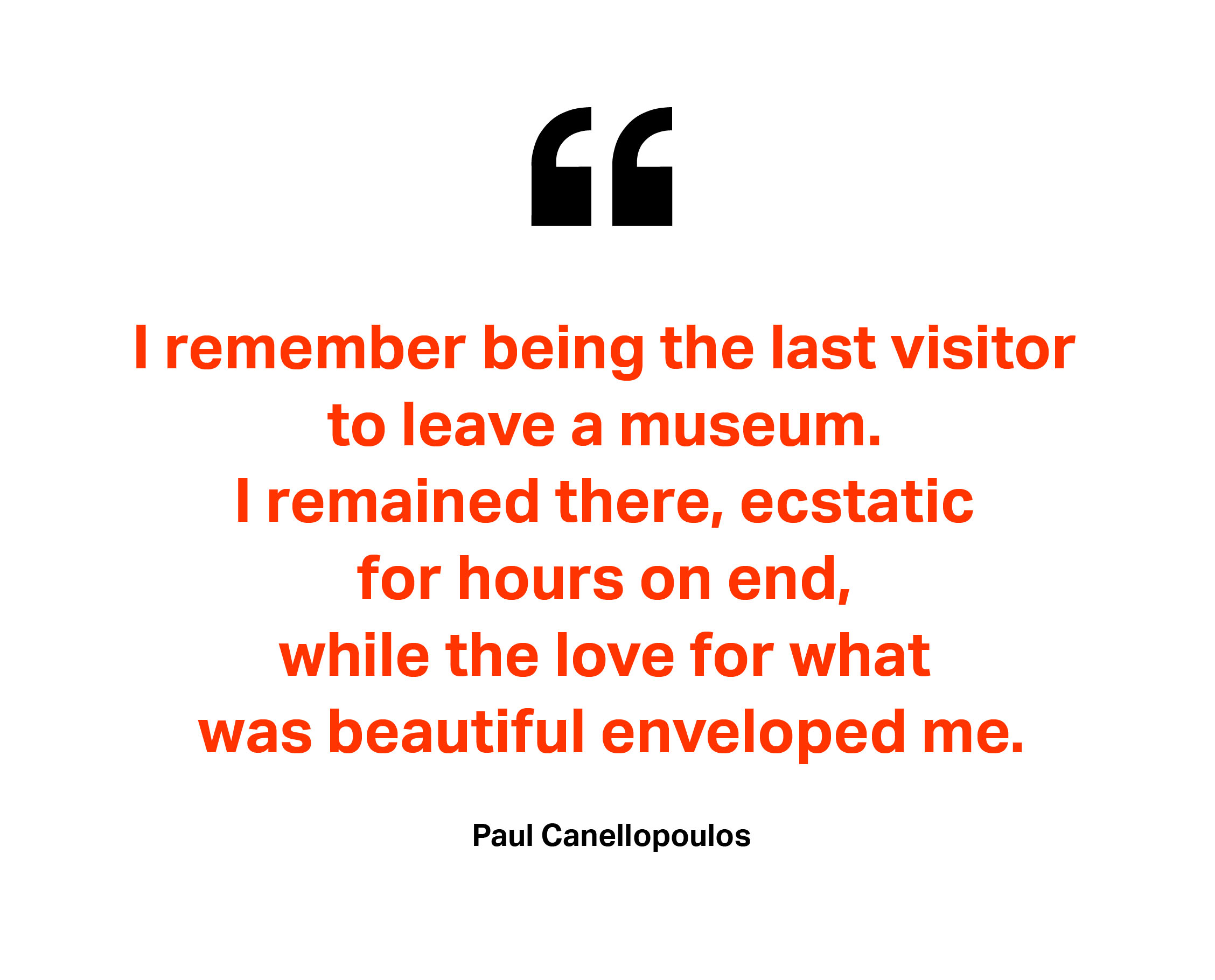 In 1940, he returned to Greece as a volunteer on the Albanian front. A few years later, in 1945, he became the Chief Executive Officer of TITAN S.A., a post he held until 1979. Later, he served the company from the position of President.
In Alexandra, Paul found his greatest supporter, in both his life and his vision. They were married in 1945 and lived together happily and lovingly until his death in 2003. His close friends were historians, scholars and archaeologists, with whom he enjoyed spending time and holding discussions on art and history. Apart from being a systematic collector, he was also a rigorous researcher and academic. He actively participated in a number of scientific committees for the research and promotion of Greek cultural heritage and language.
The donation of his private collection to the public, and the foundation of the Canellopoulos Museum, was a dream come true for Paul. Even at an advanced age and with visual impairment, Paul regularly visited the Museum, guiding visitors himself through the Collection, sharing his deep knowledge and love on art and archaeology.
For his life and work and for his service to the nation, Paul Canellopoulos was awarded several times by the Greek state but also by foreign nations and is widely recognized as a scholar. However, among all the Greek and foreign distinctions, he was particularly proud of the medal from the 1940 Albanian Campaign (War Cross) "for his heroic effort during the operations" of the Greek-Italian war.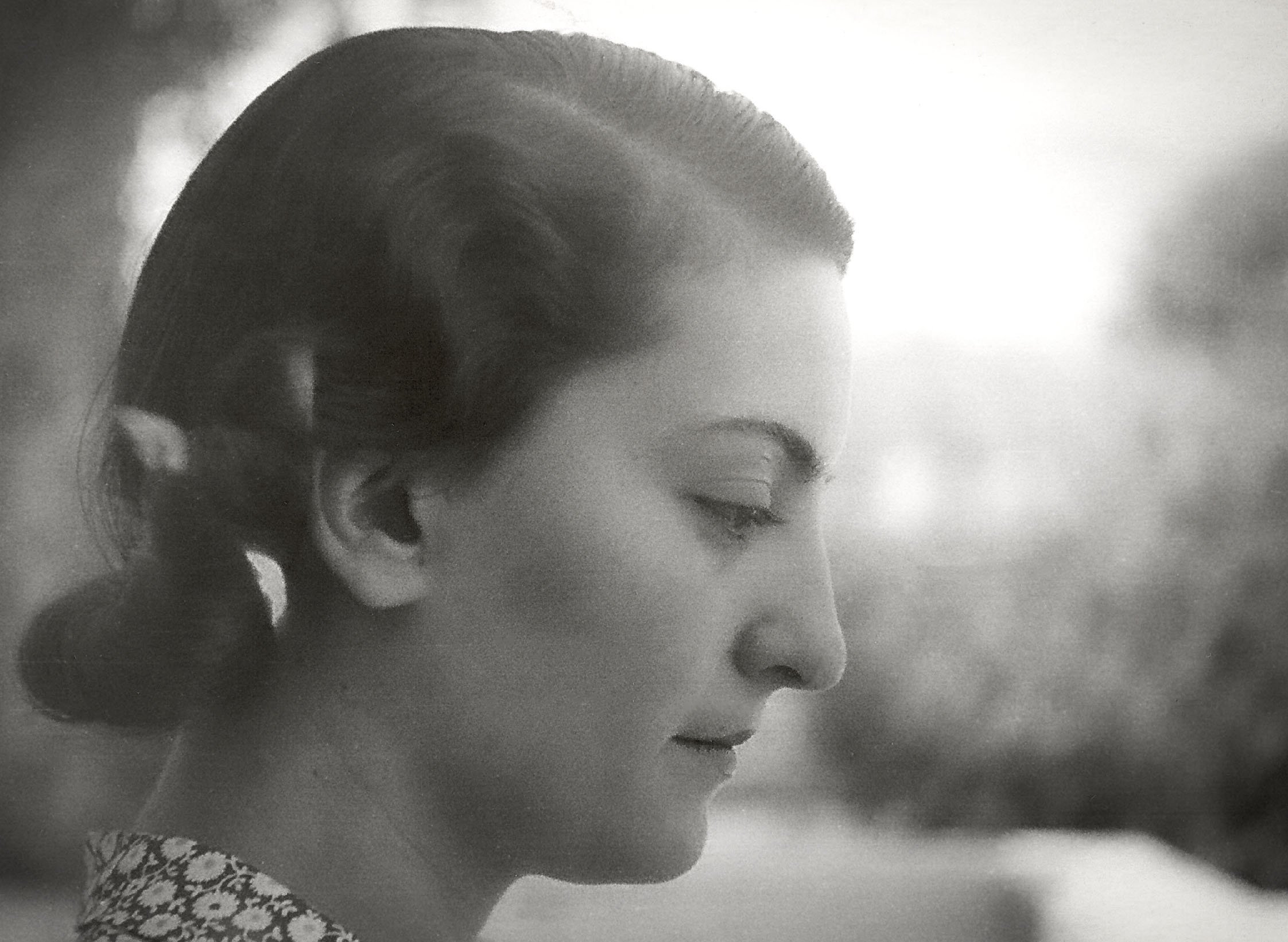 Alexandra Canellopoulos
A generous woman, with a great sense of responsibility, Alexandra stood out for her innate kindness and charm. Born in Athens in 1921, the daughter of the politician and Minister of Shipping Dimitrios Londos and Melpomene Scampavia, Alexandra drew great inspiration from her father's personality and career and her mother's honorable values. Her work in both cultural and social matters was based on these very values of solidarity and volunteerism.
Volunteering at a young age with the Greek Red Cross during World War II, Alexandra later developed a multi-faceted social and cultural activity and supported, with all her ability, many charities and public benefit initiatives. She enjoyed classical music, a reason for her activity as the vice-president of the "Gina Bachauer Music Association" dedicated to the famous pianist.
Her marriage to Paul Canellopoulos in 1945 led her effortlessly to the path of her husband's great project. For Paul, she was both a companion in life and a collaborator in his efforts. Paul was a mentor for her, having introduced her to the greatness of ancient art. Together they made the decision to donate to Greek society the Collection they formed with so much care, and proceeded to the development of both the Canellopoulos Museum, and the Paul and Alexandra Canellopoulos Foundation.
For her service to the Greek society, Alexandra was honored and awarded the silver medal by the Academy of Athens.