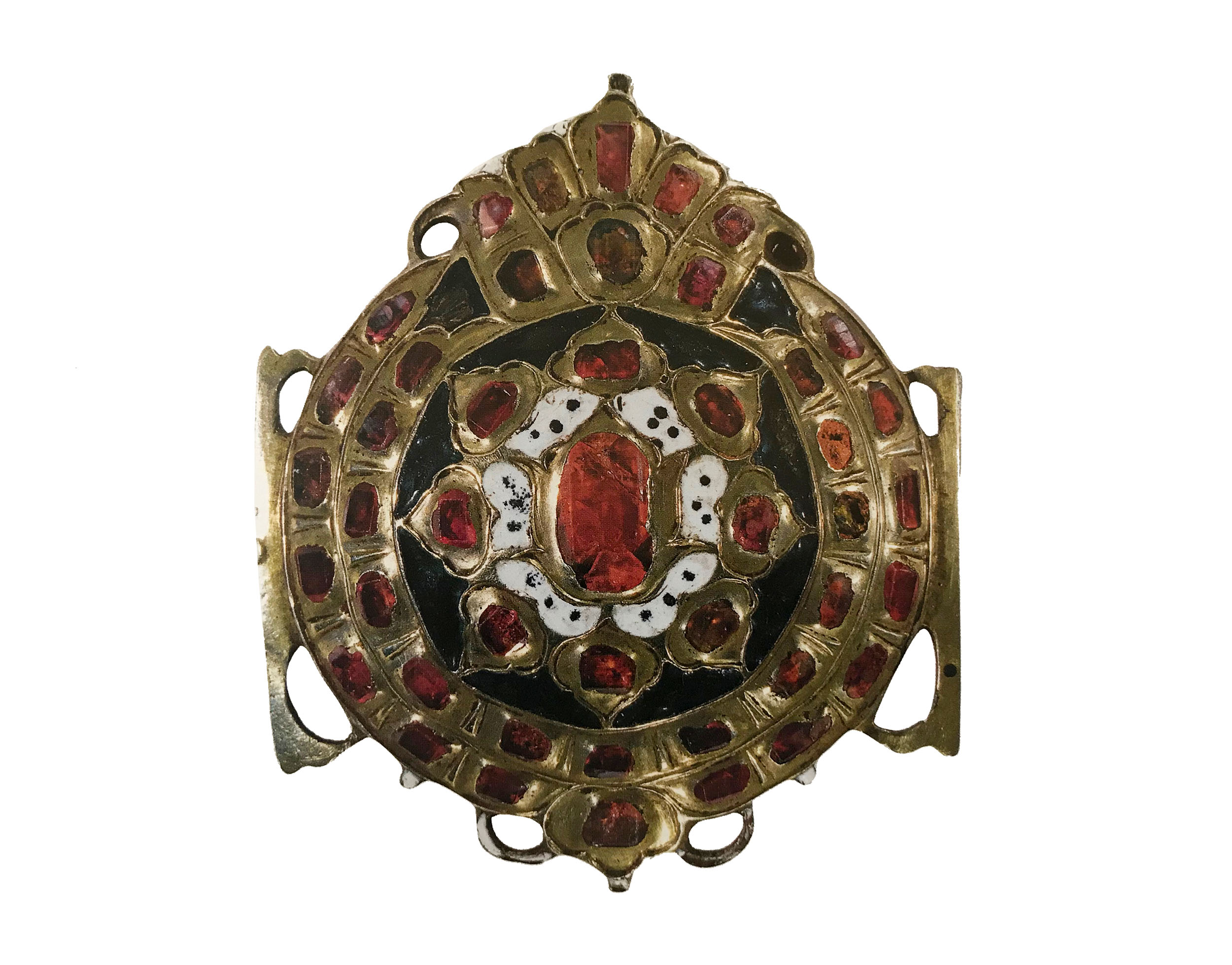 Buckle
A round gem-studded buckle in the shape of a schematic pomegranate, decorated in openwork technique. At the centre is a garnet, surrounded by a six-petalled flower of stippled enamel, around which are eight foliate motifs, each set with garnet. The whole is encircled by two rows of garnets. On both sides of the buckle are elements that linked it to the rest of the belt.
The buckle (like the part of buckle Cat. no. 233 and the encolpium Cat. no. 235) is an excellent product of the goldsmiths' workshops of Con-stantinople, which flourished during the seven-teenth and eighteenth centuries (cf. also Sinai 1990, 292, no. 17. Benaki Museum 1997, 320, no. 526. Vatopedi Monastery 1996, 514, fig. 458).
The belt with its buckle is one of the basic items of Neohellenic costume and its frequent decoration with the pomegranate, very ancient fertility symbol, is presumably associated with its position on the body when worn.
ERSI BROUSKARI