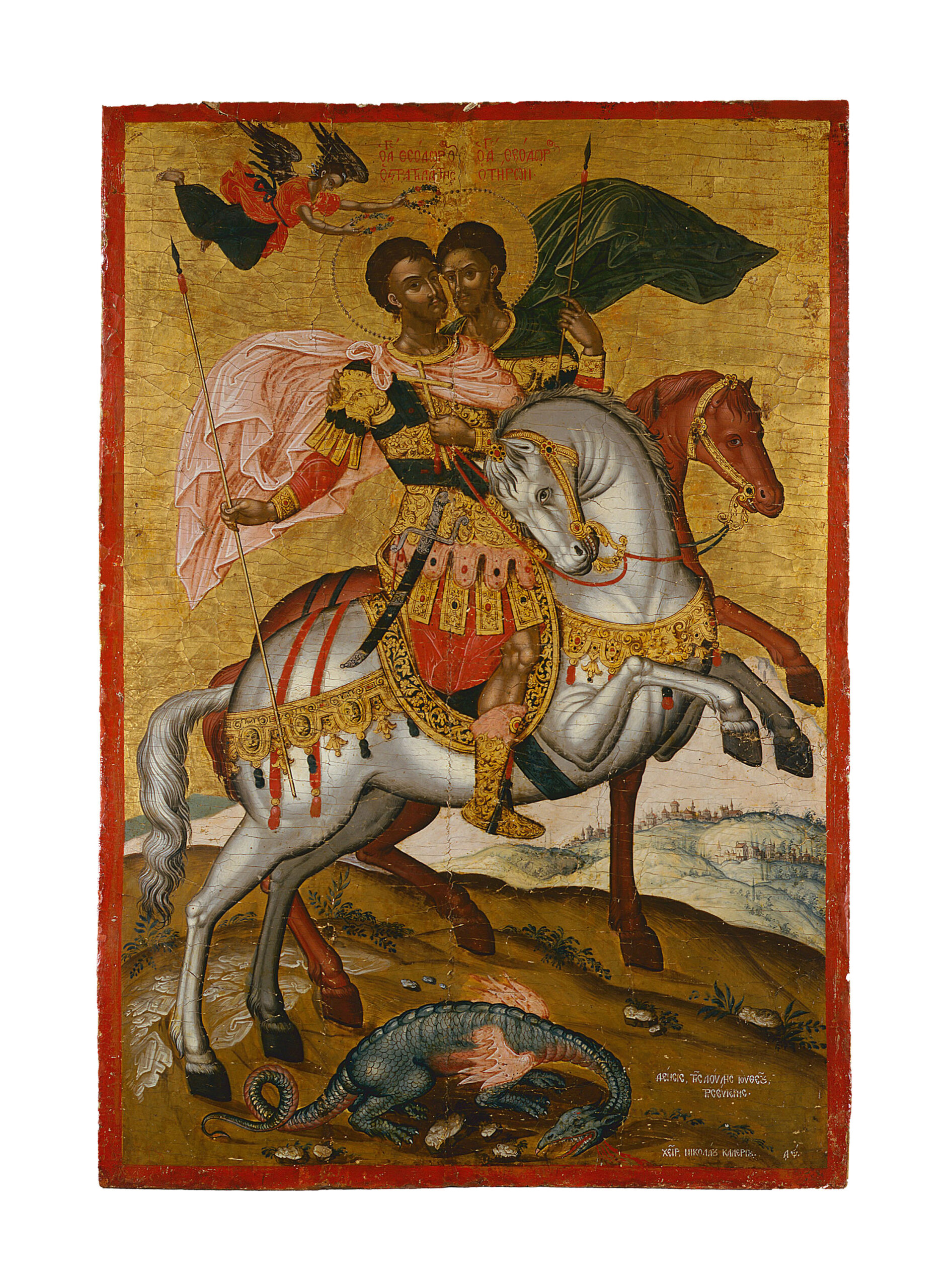 Saints Theodore on horseback
The two Saints Theodore are represented on horseback, moving to the right. Theodore Stratelates, in the foreground upon a galloping white mare, in richly ornamented panoply and billowing cape, turns his head towards the viewer, displaying the cross and the lance. Theodore Teron follows upon a red mare, and also faces the viewer. From on high descends a full-bodied angel on smaller scale, to crown each saint with a floral wreath. On the earth lies the wounded dragon.
The subject of the Saints Theodore on horseback is encountered in a signed icon of the same period by the Zakynthian painter Alexandros Gryparis, dated 1704, in the Byzantine Museum, Athens (Byzantine Museum 2004, 196, fig. 166), but with a different iconography.
Read more