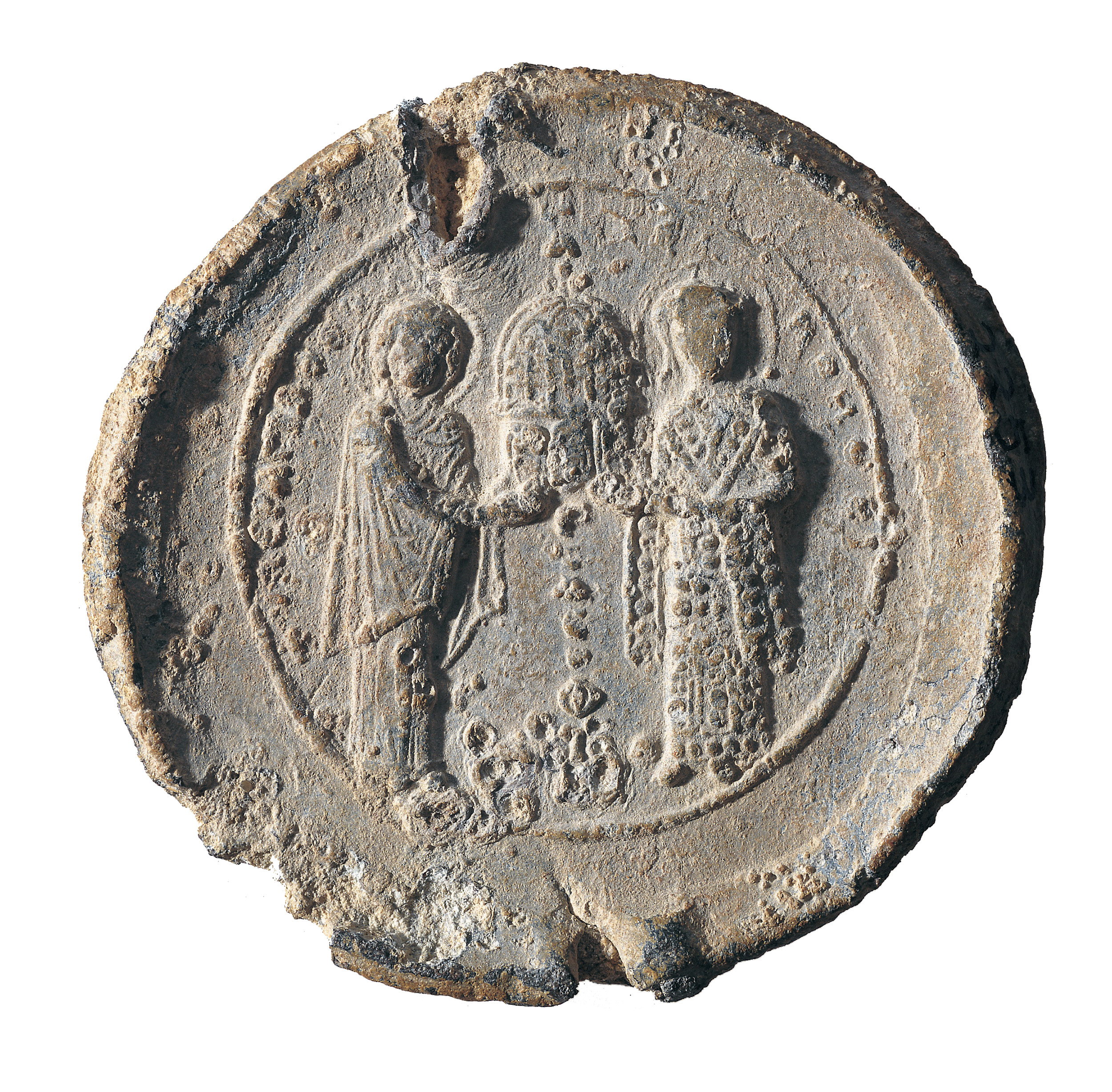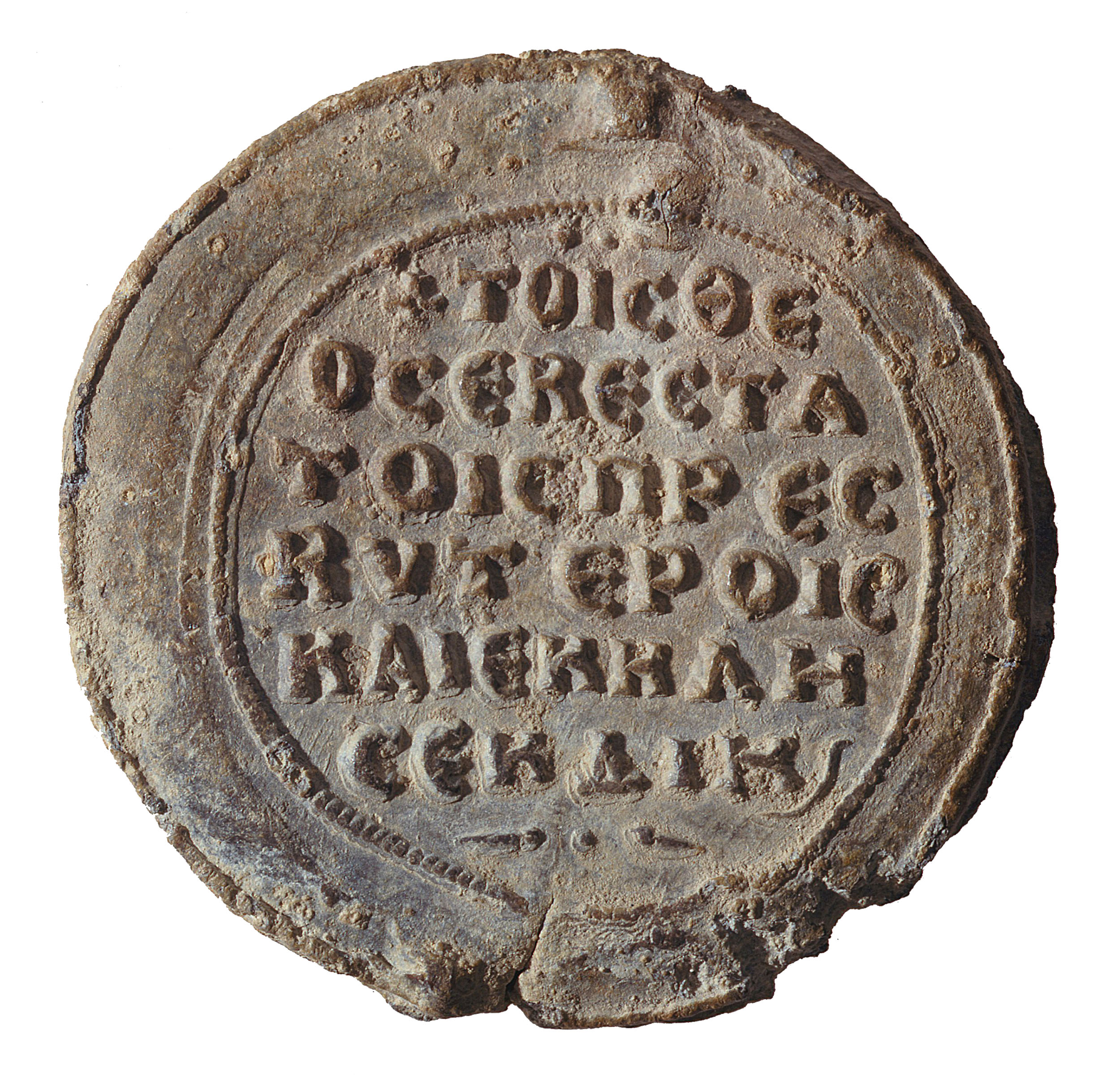 Lead bull of the Ekdikoi of Hagia Sophia
Obverse: Corded frame some distance from the raised rim of the circumference, enclosing the standing and almost frontal, haloed figures of the Virgin (viewer's left) and Justinian (right), holding between them the model of the church of the Holy Wisdom of God (Hagia Sophia). The Virgin wears a chiton and a maphorion with three stars, and Justinian a loros and diadem with prependulia. In the field, in circular arrangement, the inscription: +ΥΠΕΡΑΓΙΑΘΕΟΤ..ΚΕ ROHΘEI (Υπεραγια Θεοτ[ó]κε Βοηθει = Most Holy Mother of God, Help. At the centre, above the dome of the model, the letters H A, and below the dome, in vertical arrangement: Γ/Ι/Α/C/Ο/Φ/Ι/Α (Hagia Sophia).
Reverse: Corded frame also some distance from the circumference, enclosing the continuation of the inscription on the obverse, in six lines: TOICΘE/OCERECTA/TOIC ΠPEC/RYTEROIC / KAI EKKΛH/CEKΔIK(OIC) (Toις Θεοσεβεστατοις πρεσβυτεροις και εκκλησεκδικοις) = The most God-fearing presbyters and ekdikoi of the church). Above and below the inscription is a decorative motif.
This seal did not belong to the entire complement of clergy of Hagia Sophia but to a particular judicial body set up within its ranks. This consisted entirely of priests, headed by the Protekdikos (who could also be a deacon), and its mission was to defend the individual freedoms of the weak against the highhandedness of the administration and the powerful. The court's jurisdiction was confined within the bounds of ecclesiastical law.
The iconography of the obverse is a condensed variation of the famous mosaic set above the southwest entrance to Hagia Sophia, with the enthroned Virgin holding the Christ Child at the centre, flanked by Justinian and Constantine the Great, who offer her models of Hagia Sophia and Constantinople respectively. The letters of the inscription are well formed and clear. There are similar lead seals of the Ekdikoi of Hagia Sophia in several collections and museums.
CONSTANTINE SCAMPAVIAS