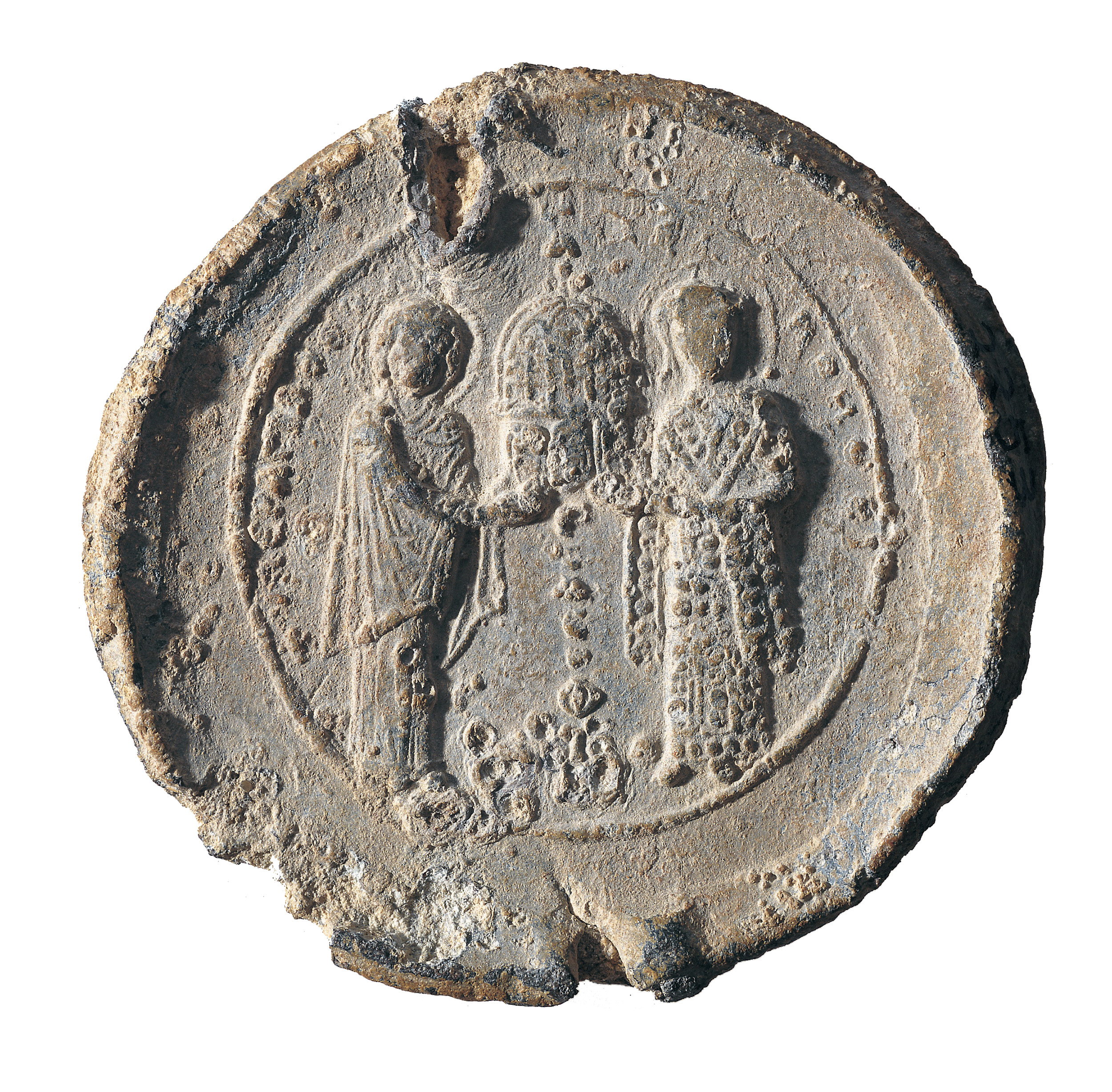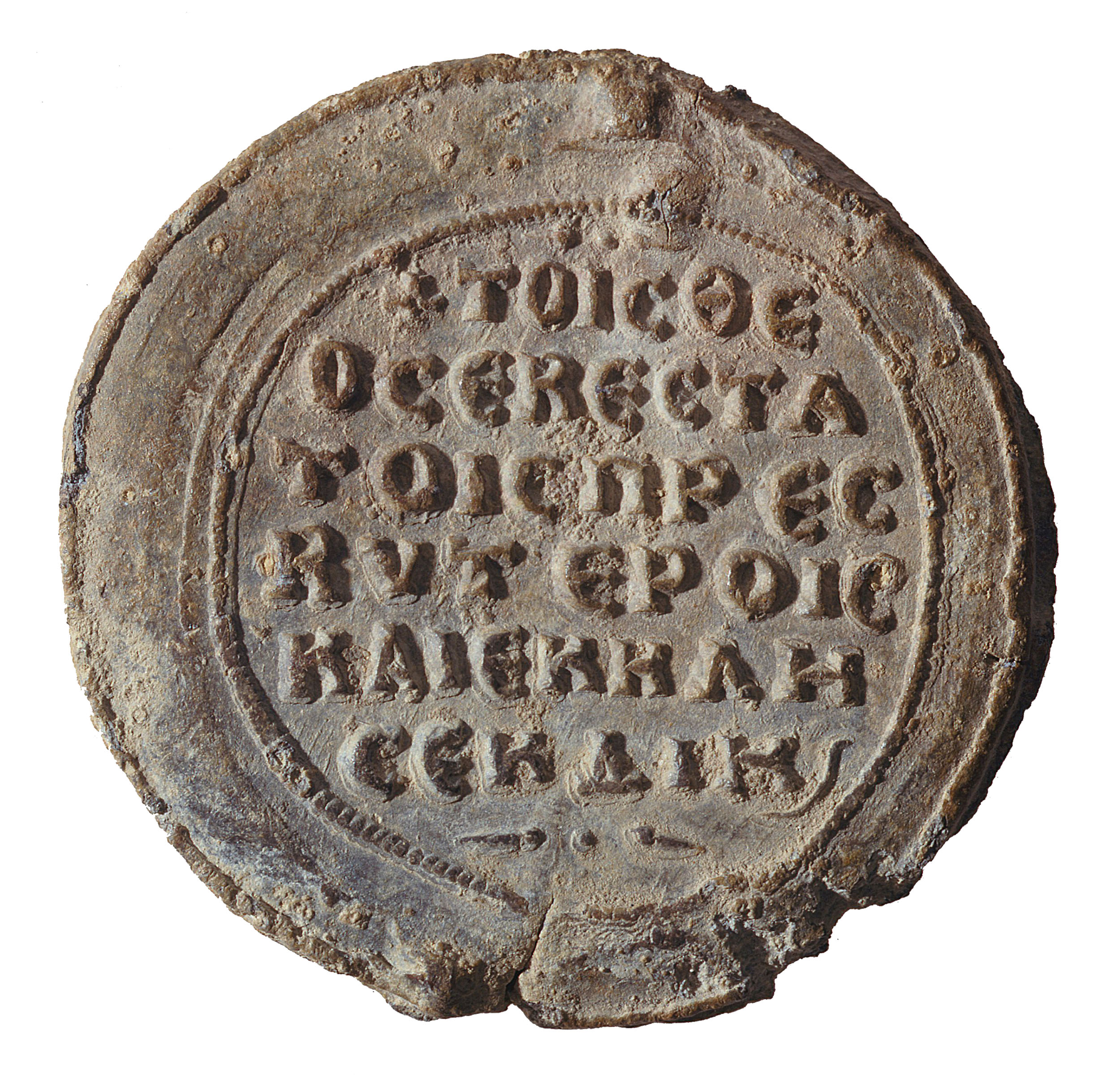 Lead bull of the Ekdikoi of Hagia Sophia
Obverse: Corded frame some distance from the raised rim of the circumference, enclosing the standing and almost frontal, haloed figures of the Virgin (viewer's left) and Justinian (right), holding between them the model of the church of the Holy Wisdom of God (Hagia Sophia). The Virgin wears a chiton and a maphorion with three stars, and Justinian a loros and diadem with prependulia. In the field, in circular arrangement, the inscription: +ΥΠΕΡΑΓΙΑΘΕΟΤ..ΚΕ ROHΘEI (Υπεραγια Θεοτ[ó]κε Βοηθει = Most Holy Mother of God, Help. At the centre, above the dome of the model, the letters H A, and below the dome, in vertical arrangement: Γ/Ι/Α/C/Ο/Φ/Ι/Α (Hagia Sophia).
Reverse: Corded frame also some distance from the circumference, enclosing the continuation of the inscription on the obverse, in six lines: TOICΘE/OCERECTA/TOIC ΠPEC/RYTEROIC / KAI EKKΛH/CEKΔIK(OIC) (Toις Θεοσεβεστατοις πρεσβυτεροις και εκκλησεκδικοις) = The most God-fearing presbyters and ekdikoi of the church). Above and below the inscription is a decorative motif.
Read more