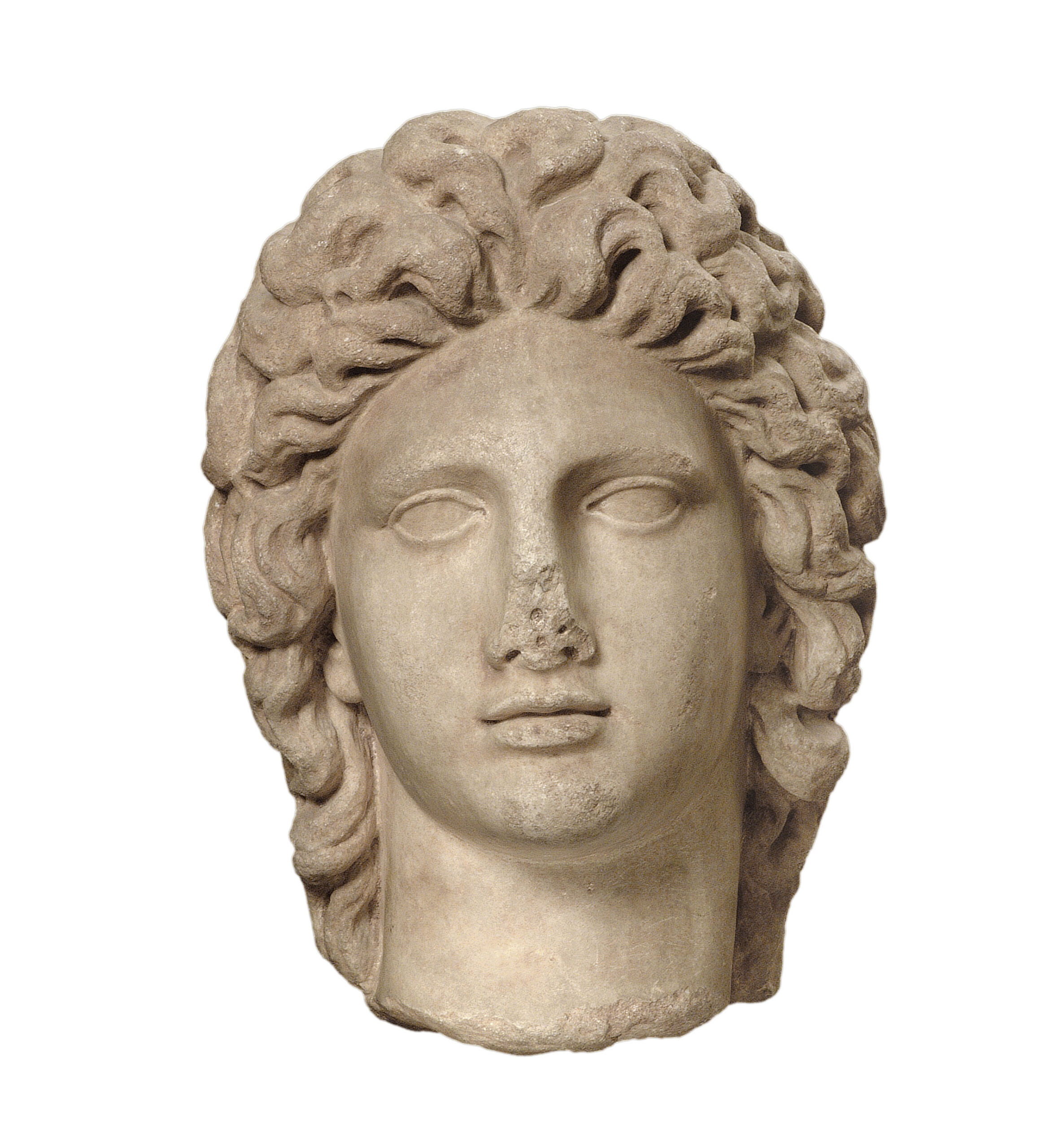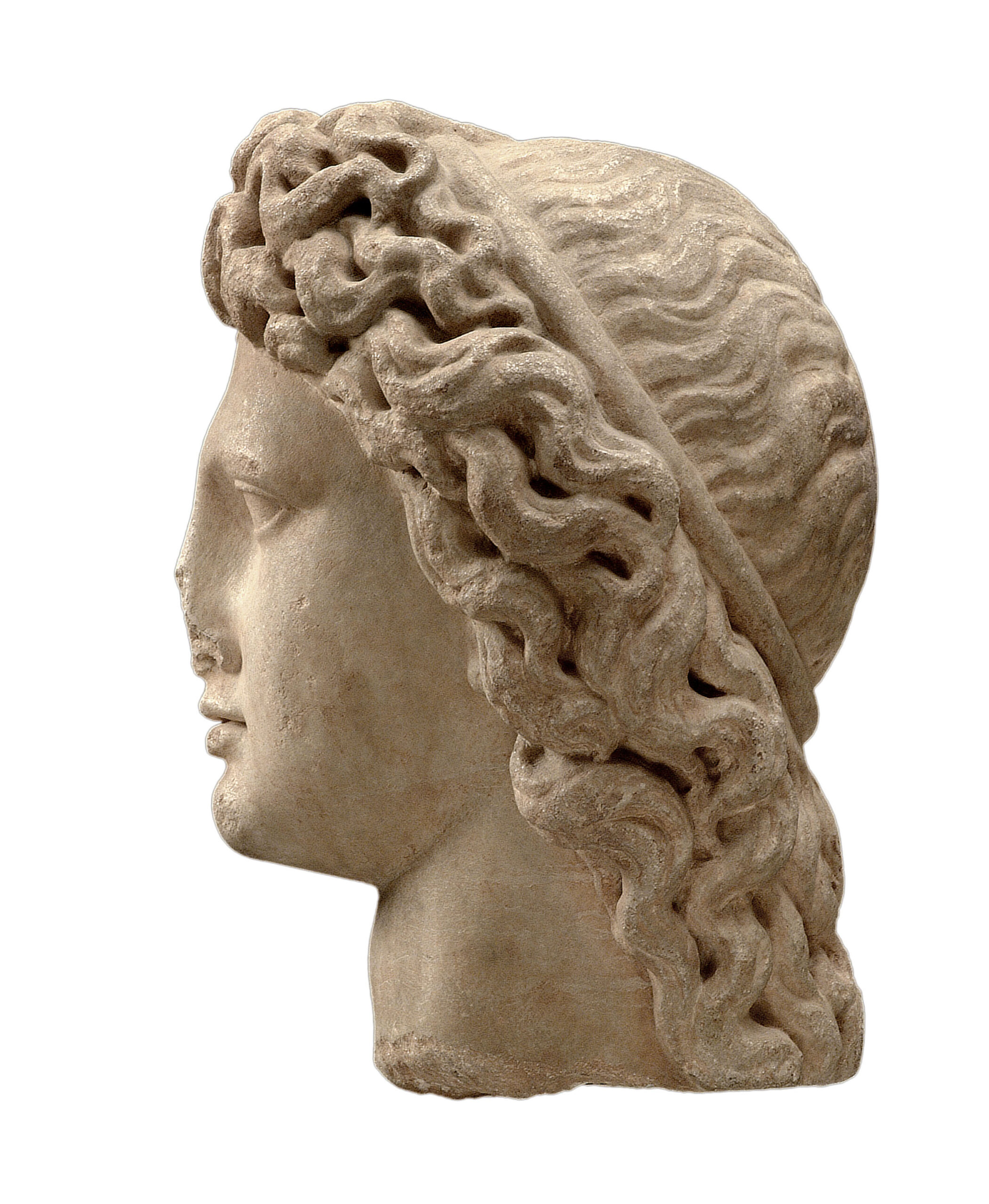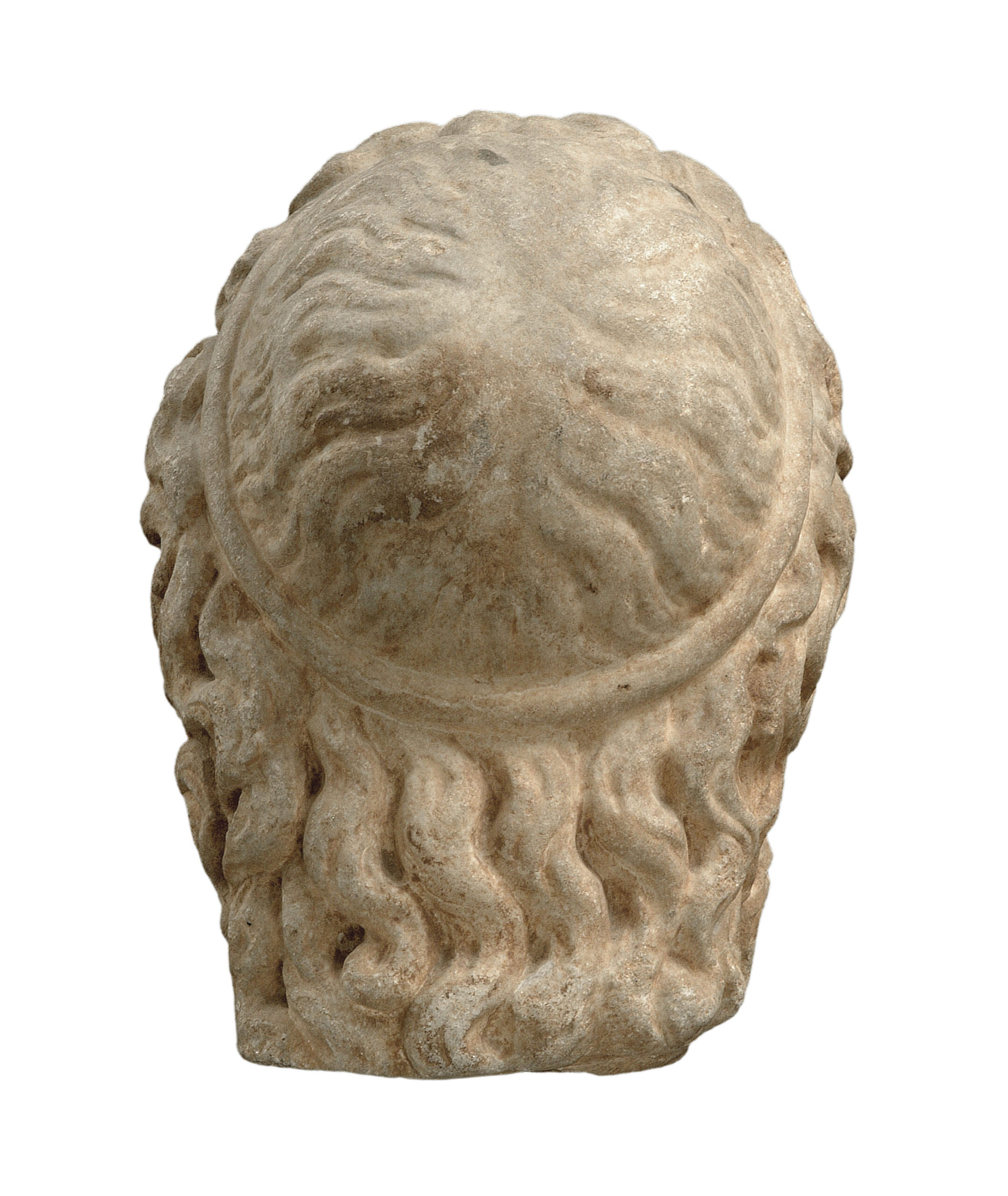 Marble head of Alexander
The luxurious hair surrounds the face and hangs in wavy locks down the neck. He wears a strophion (twisted band worn by priests), which shows only at the back and disappears beneath the mass of hair in the front.
The carefully worked facial features are classical and reminiscent of 4th century art. Yet they have a frozen feeling about them and it is evident that the work was made at a time when classicism prevailed in art, as it did in the time of Hadrian. This is shown too by the use of the drill to separate the locks. Typologically, the Alexander of the Canellopoulos Museum is not far from the Alexander of the Museo Barracco and it may well have been inspired by the same work. The rigid pose, however, of the Alexander of the Canellopoulos Museum shows that the prototype has been fundamentally modified.
The strophion on his head proclaims the figure to be Alexander – the god, set up in a temple that stood in some unknown place.
M.Brouscari