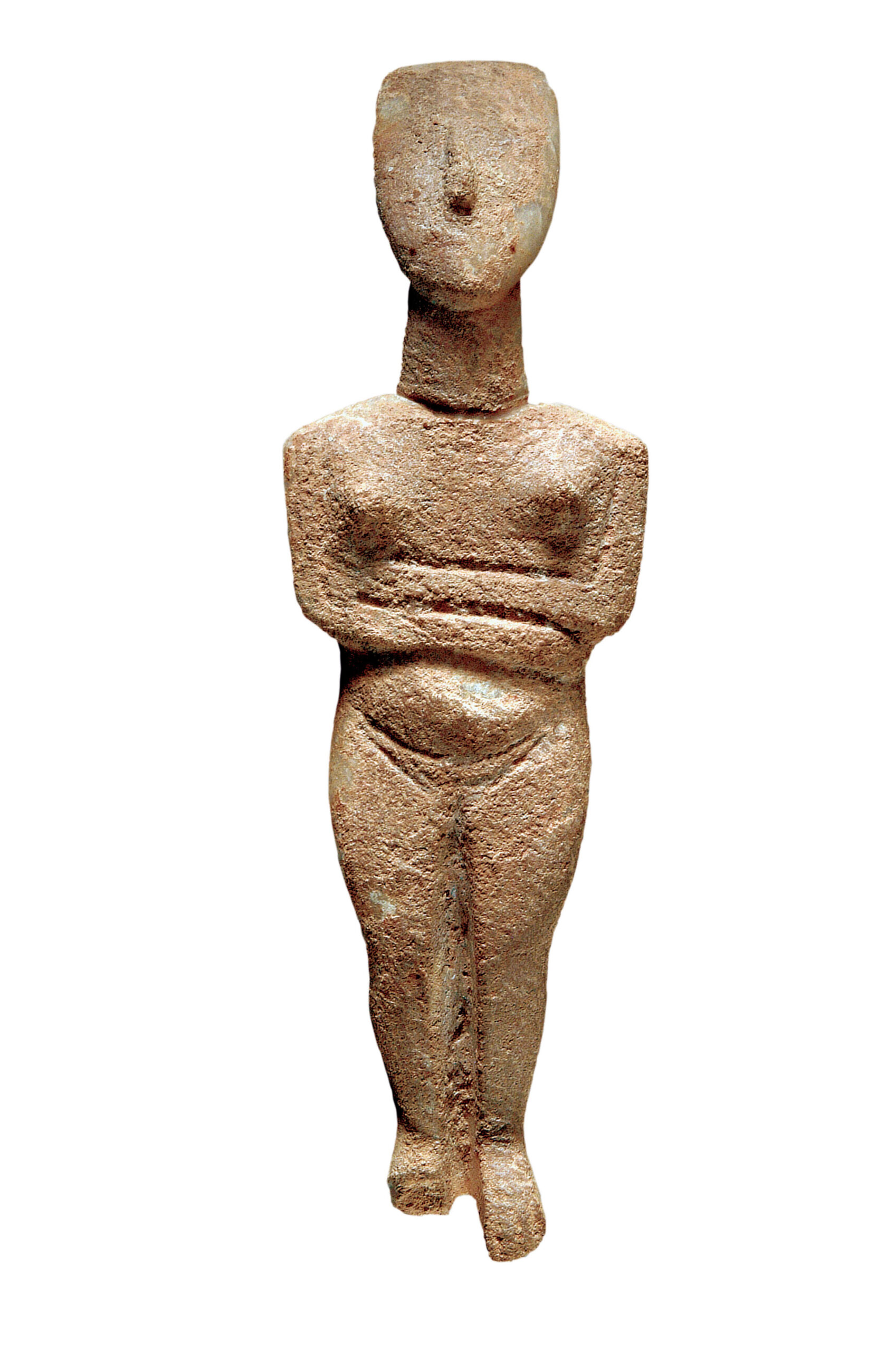 Cycladic female figurine
Marble-working flourished in the Cyclades during the 3rd millennium BC. This was largely due to the presence of extensive marble deposits in Naxos, Paros and other islands. The artisans created thousands of nude female figures with folded arms. They ranged in size from less than 10 cm to life-size. Most of them had emphasized breasts (in relief) and pubic triangle (incised), therefore several scholars believe that they were perceived as fertility symbols. In the illustrated example the belly is also pronounced, perhaps indicating pregnancy.
Cycladic figurines impress modern viewers with their simplicity and almost "abstract" style, which derives largely from the seeming lack of decorative elements. Today, however, we know that most figurines were decorated with bright colours in the areas of the eyes, the hairstyle and the body. Although pigments rarely survive in good condition, archaeologists can identify their presence through microscopic examination of the figurines and laboratory analysis of colour traces preserved on their surface.
PUBLICATION
– Brouskari M.M. 1981. 'Collection Paul Canellopoulos (XVI). Antiquit
é
s cycladiques',
Bulletin de correspondance hellénique 
105, 1981. 
499-535,
ειδ
. 503-506.

– Venieri Y. 2006. Catalogue no. 7, in Choremi-Spetsieri
Α
. – Zarkadas
Α
. (eds), Paul and Alexandra Canellopoulos Museum. Ancient Art, Athens, 25 .