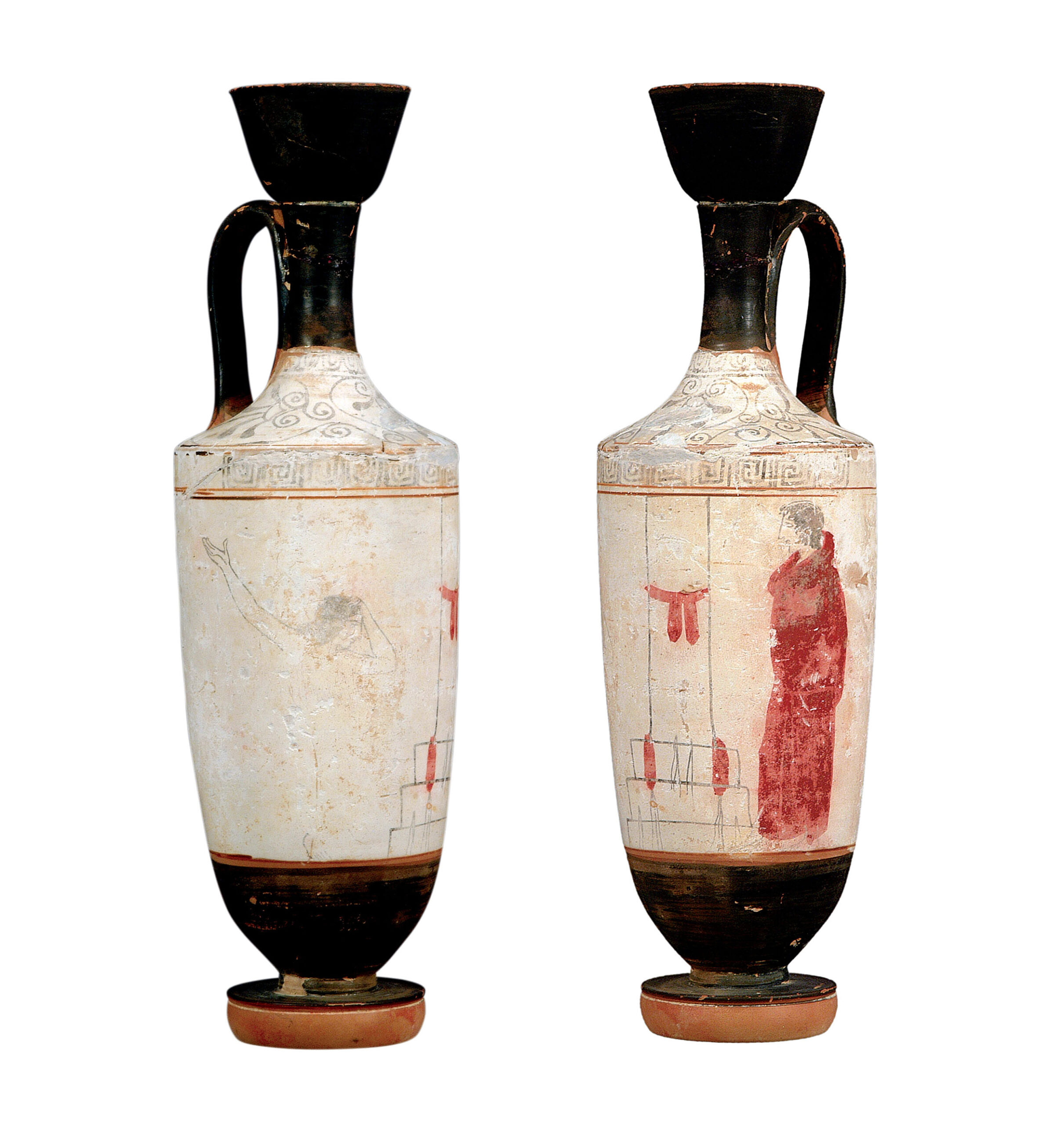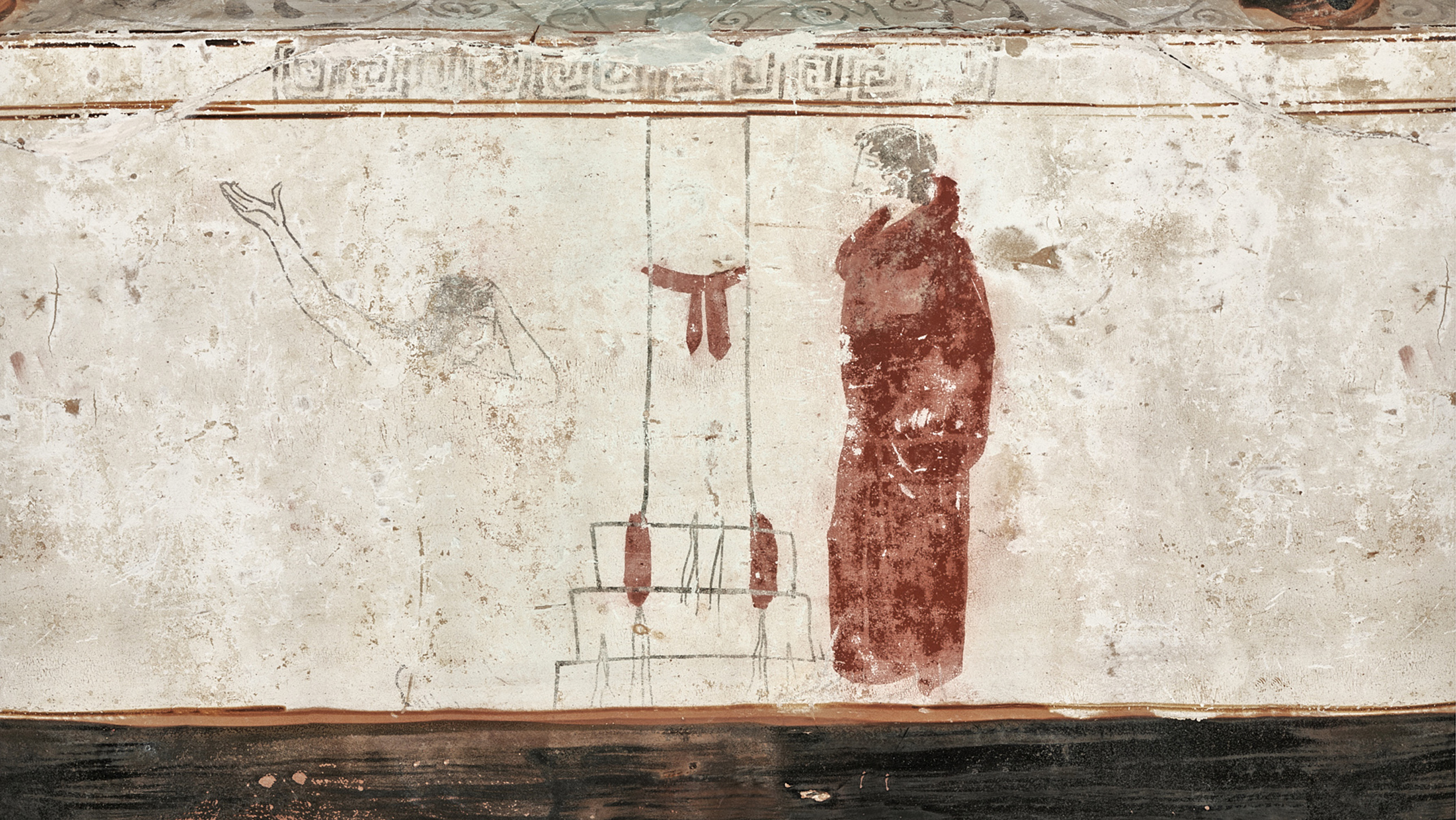 White ground lekythos
White ground lekythoi were used as funerary vessels in the 5th c. BC. They stand out for their high quality of decoration. The artists rendered the figures in outline upon a white background, and filled some details (e.g. garments) with colours. It is believed that they imitated the techniques of large-scale mural painting of the period. The scenes were closely associated with death and funerary rites.
In this lekythos, attributed to the so-called 'Sabouroff painter', we see a kneeling woman – probably a relative of the dead – mourning in front of the tomb, which is indicated by a stepped grave stele decorated with red fillets. On the other side of the stele we see a young man in a purple garment watching the scene, without being noticed by the woman. Most probably he stands for the deceased.
Such scenes are common in white ground lekythoi, and involve the viewers in an unusual way: viewers can see something (the figure of the deceased), which is unseen by the participants in the scene.
PUBLICATION
– Kavvadias G. 2000, Ο ζωγράφος του Sabouroff, Aθήνα, 202 cat. no. 241.
– Brouskari Μ. 2006. Cat. no. 73, in Choremi-Spetsieri Α. – Zarkadas Α. (eds), The Paul and Alexandra Canellopoulos Museum. AncientArt, Athens, 114-115.