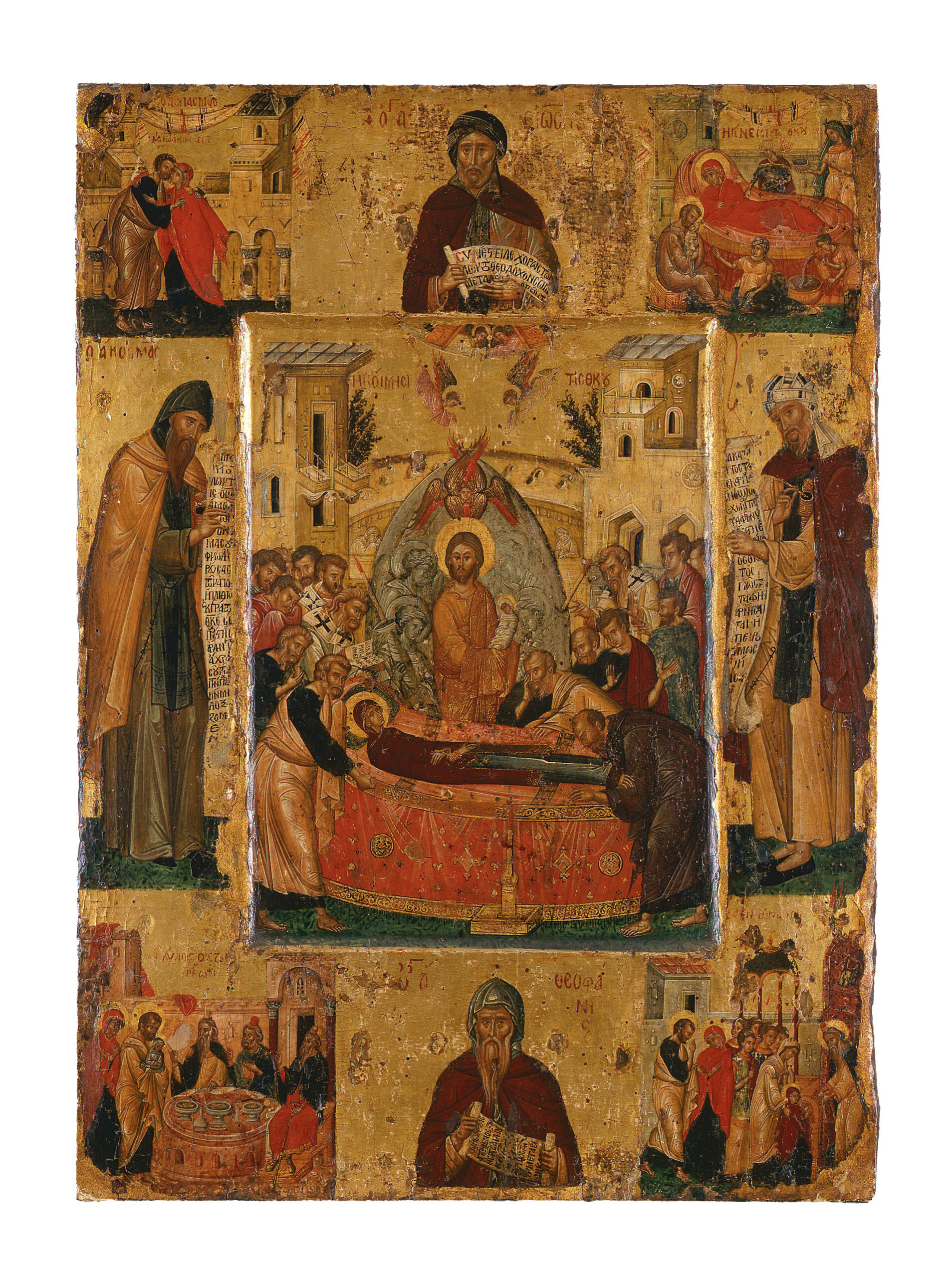 The Dormition of the Virgin with scenes and saints on the frame
The icon, central subject of which is the Dormition of the Virgin, has a wide, slightly raised frame, on which are represented four figures of ascetics, one on each side, and four scenes from the Infancy of the Virgin, one in each corner. On the vertical sides are the full-bodied figures of Saints Cosmas Maioumas, left, and John Damascenus with characteristic oriental turban, right, both turned towards the central representation and holding long scrolls unrolled downwards, in which they write long inscriptions. Characteristic of the free and picturesque rendering is the suspension of John of Damascus' scroll by a red string from an S-shaped hook.
Depicted on the horizontal sides are the waist-length figures of the monks Joseph, above, and Theophanes (Graptos), below. The two well-known hymnographers associated with John of Damascus hold scrolls unrolled horizontally and carrying inscriptions (for the hymnographers see Underwood 1966, vol. 1, 218-219. Babic 1988, 206-213). In the corner panels are the scenes, in chronological sequence, of the episodes from the Birth and the Childhood of the Virgin. These start top left with the Embrace of Joachim and Anne, followed top right by the Nativity of the Virgin. The cycle continues bottom left with the Blessing of the Priests, and bottom right with the Presentation of the Virgin in the Temple.
Read more