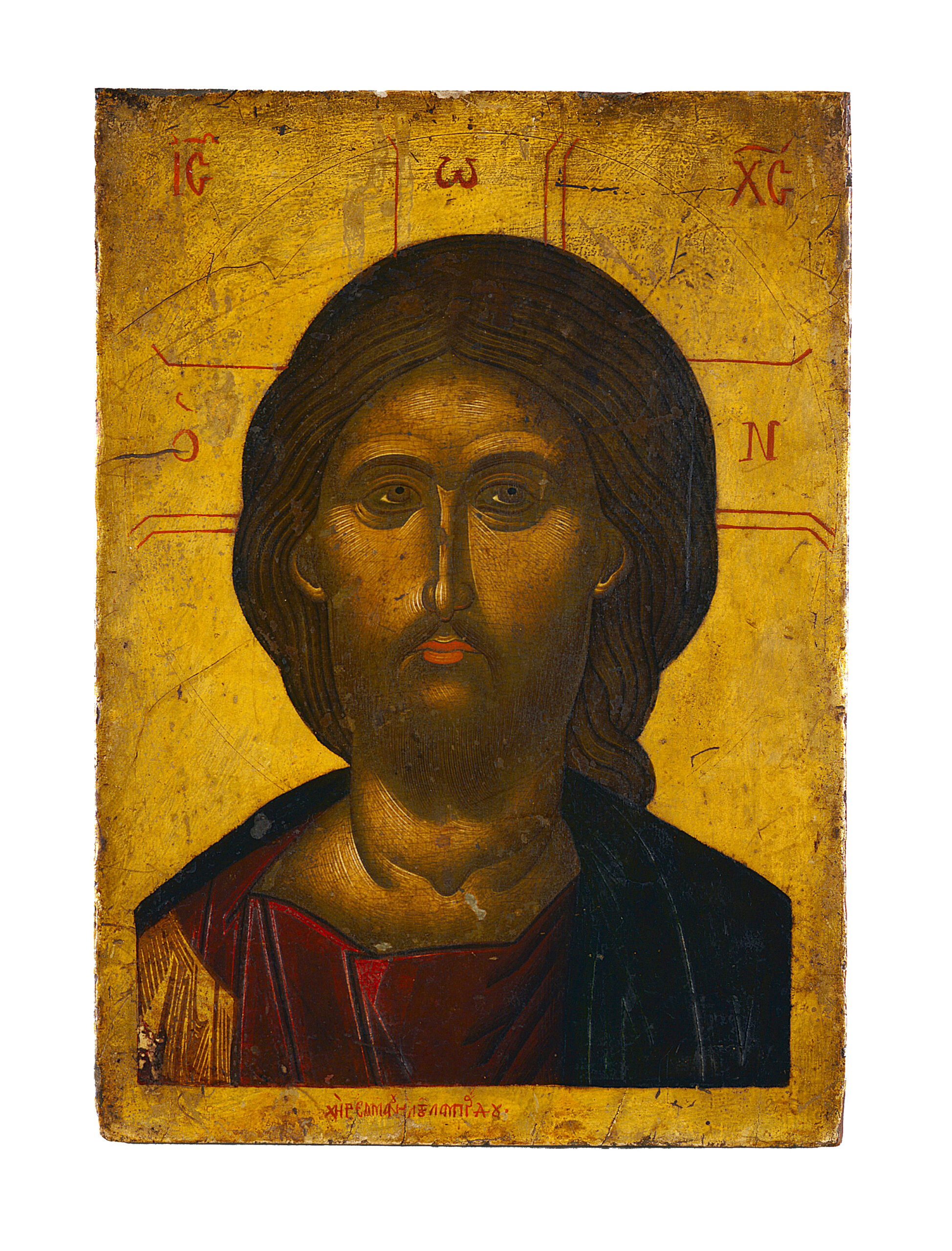 Η κεφαλή του Χριστού
Christ is represented to the shoulders, against a gold ground without frame. His halo is defined by an incised double circle and is inscribed with a cross bearing on its arms the inscription: O ΩN.
With sharp gaze and small, red-lipped mouth, the Lord is portrayed in frontal pose with brown hair drawn behind his left shoulder, as is appropriate to the type of the Pantocrator. His deep red chiton with part of the gold clavus is visible on his right shoulder, while the deep blue himation falls on the left shoulder. The facial features are well drawn on the deep brown under layer with firm, distinct brushstrokes and parallel white highlights on the cheekbones, the forehead and the tip of the nose. The work is of the same quality as a series of icons of the same subject, painted by Emmanuel Lambardos, now in the Byzantine Museum, Athens (T. 2103), Russia, collections in England and elsewhere (Greek Painters 1997, 145, nos 46-50, fig. 85. Acheimastou-Potamianou 1997, 220-221, no. 67).
Read more