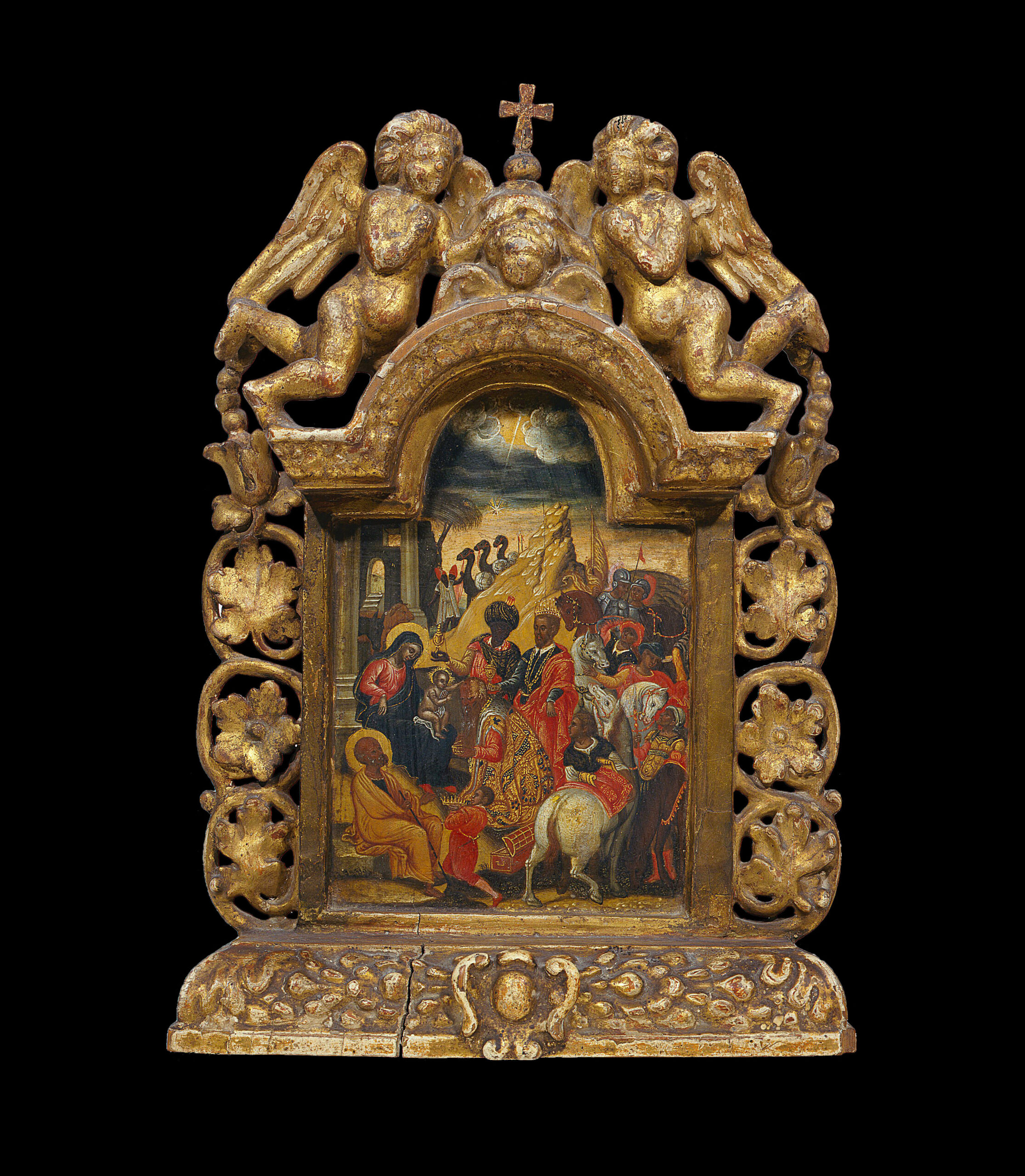 Central leaf of a triptych: The Adoration of the Magi
This central leaf of a triptych, with slightly raised integral frame, is set in another frame, wood-carved and gilded. In the upper part of the latter, two small flying angels carved in the round crown the head of a cherub, above which rises a globus cruciger. The sides are decorated with fretwork vine branches and the base with a dense vegetal guilloche in the middle of which is a smooth escutcheon for incising a coat of arms, within an ornate baroque surround. The style of the frame points probably to the Ionian Islands. In the middle of the upper part of the icon there is an arch.
The representation reproduces in miniature and with considerable fidelity the well-known creation by Michael Damaskenos (1535-1593), which is kept in the church of Saint Catherine of the Sinaites in Herakleion (Icons of Cretan Art 1993, no. 97, 451-453 – M. Constantoudaki-Kitromilidou).
Read more