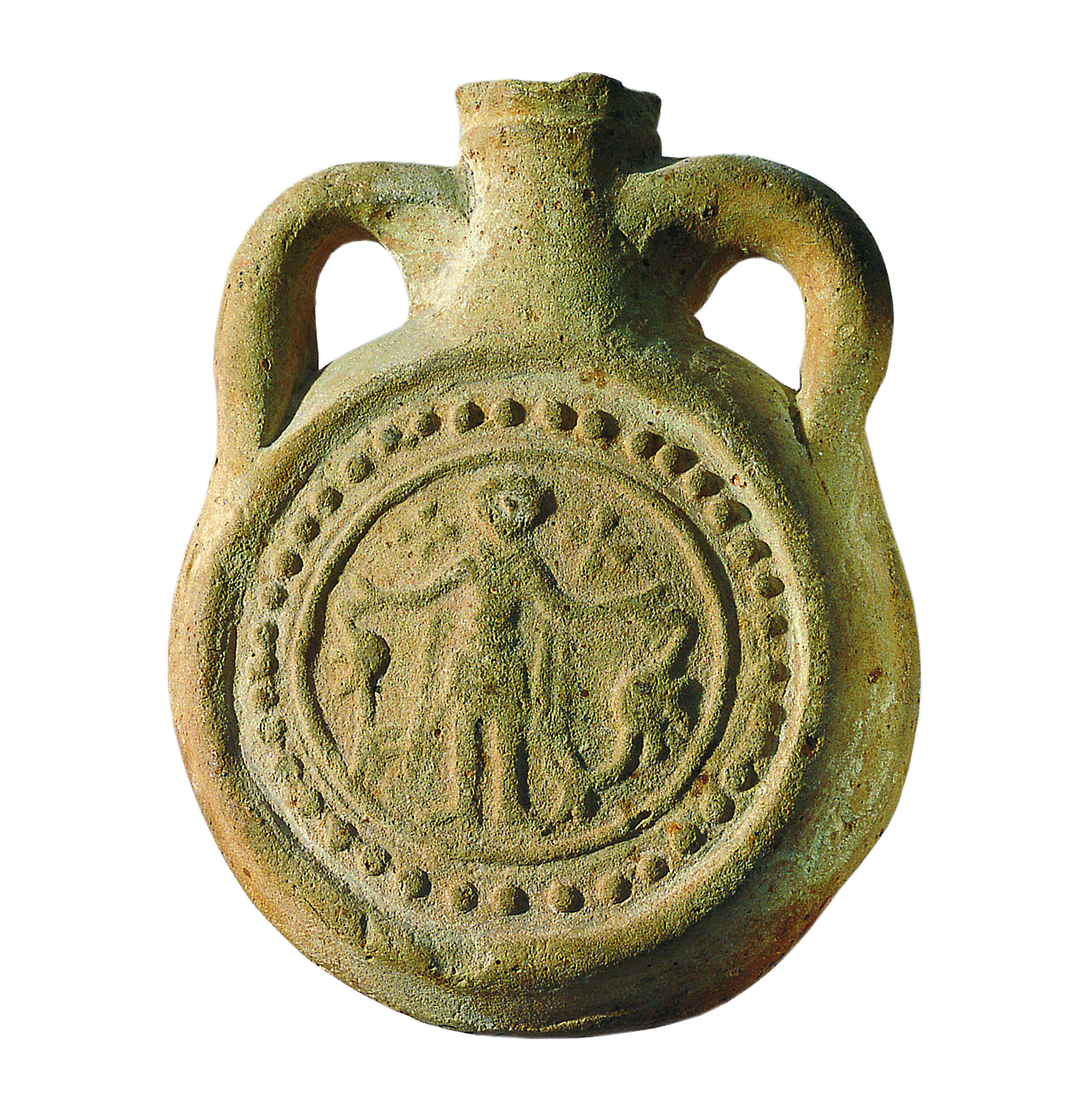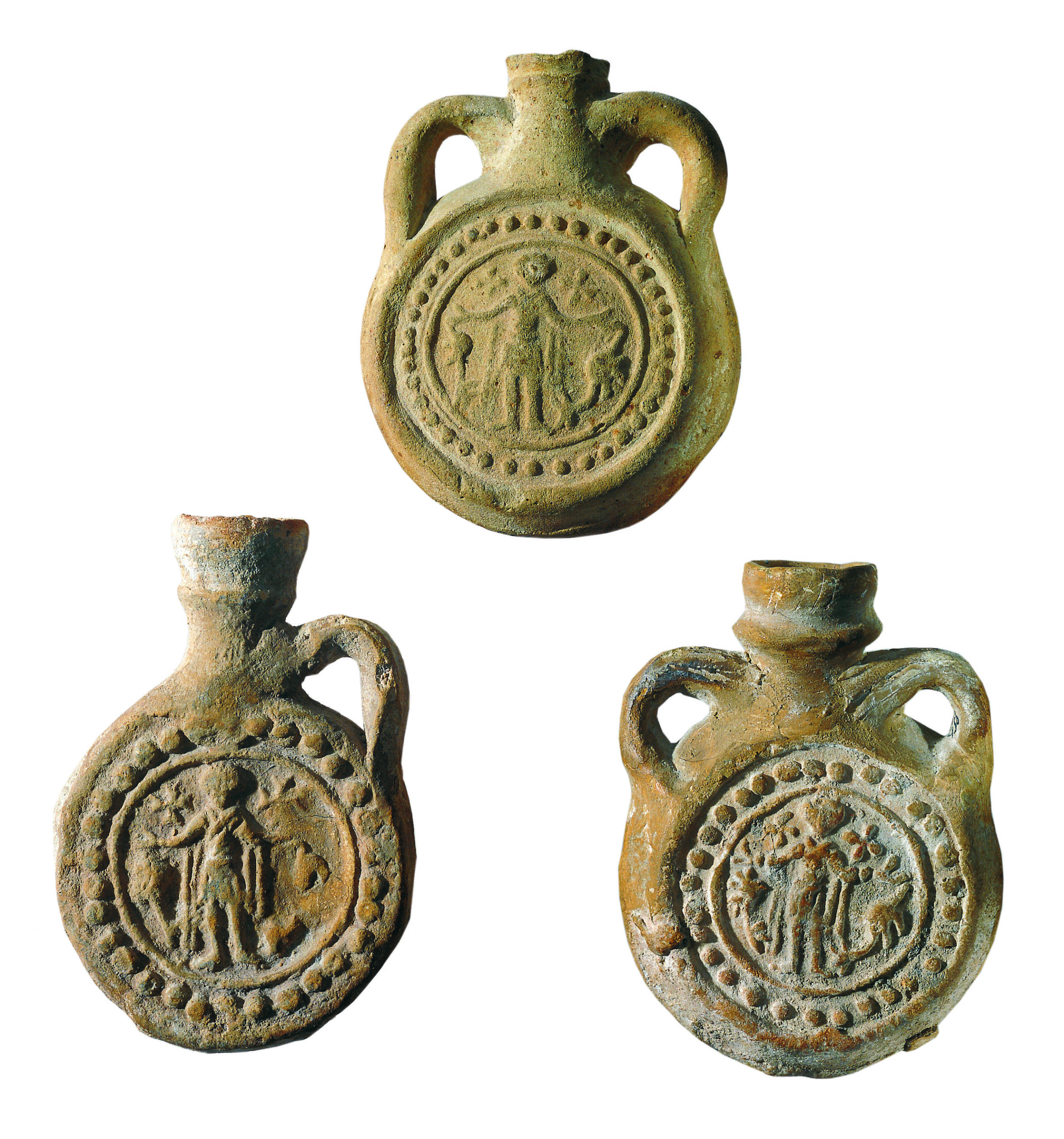 "Eulogies" (ampullae) with Saint Menas
"Eulogies" or ampullae are small flasks of clay, or even metal, with which pilgrims brought back water from the River Jordan or oil from the lamp burning next to a martyr's tomb or sacred relics. The three presented here are all of the same type. The front and back of the flask were pressed separately in a mold and then luted together, while the two handles (one is missing on no. A 954) and the cylindrical mouth were made separately by hand and then attached.
Both faces of each ampulla bear the same decoration. Represented within a circular frame of relief dots is Saint Menas, standing, frontal and orans, between two camels kneeling at his feet. He wears a short military tunic and a cape that falls behind him. The composition is completed by two crosses, one on each side of the saint's head.
Read more