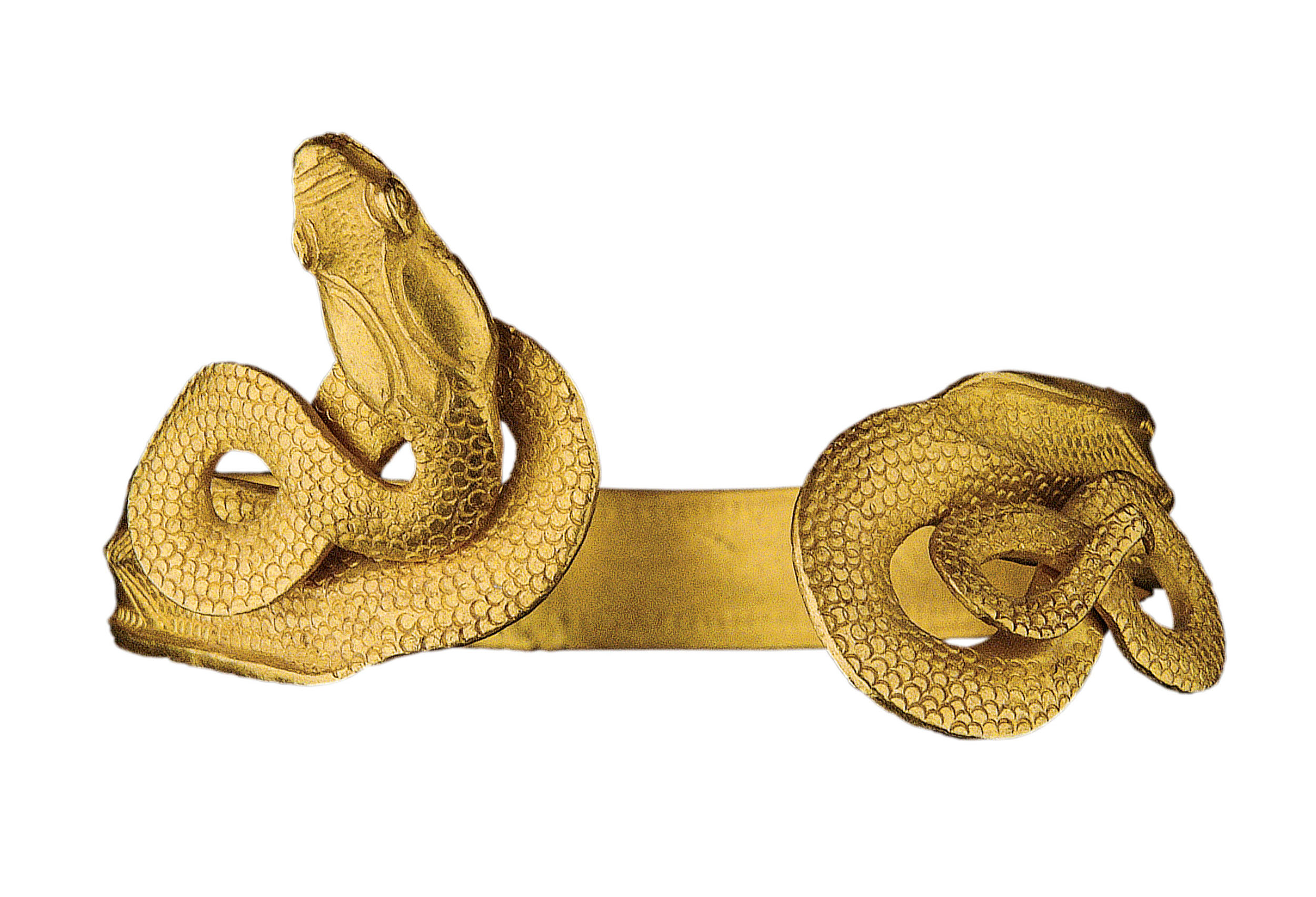 Gold bracelet with snake heads
Made of gold sheet in the form of a fillet with a ridge along the outer side. At one end the bracelet forms a figure-of-eight from which the head of the snake rises upwards and outwards. The tail of the reptile forms a similar figure-of-eight, turning to lie parallel to the body. The scales are in low relief and engraved as are the other features of the snake, which is strikingly realistic in its rendering.
Bracelets shaped like snakes with their skillfully wrought twists and curves appear in Geometric times, continue through the archaic and classical periods, but are especially popular and skillfully wrought in Hellenistic times. In the second half of the 3rd century BC, the ends of the snakes' bodies become more complicated, often with sequences of loops, and in late Hellenistic times they are embellished with precious stones.
They continue in Roman times to be a popular and treasured kind of jewelery. Apotropaic and protective powers were attributed to the snake, which was thought to bring good luck. As creatures of the underworld they also symbolized the soul, cleverness, but also trickery. They were the symbols of many gods and heroes: of Hygeia, Asklepios, Athena, Sarapis and of others.
PUBLICATION
Saraga N. 2006. Cat. no. 149, in Choremi-Spetsieri Α. – Zarkadas Α. (eds), The Paul and Alexandra Canellopoulos Museum. Ancient Art, Athens, 237.