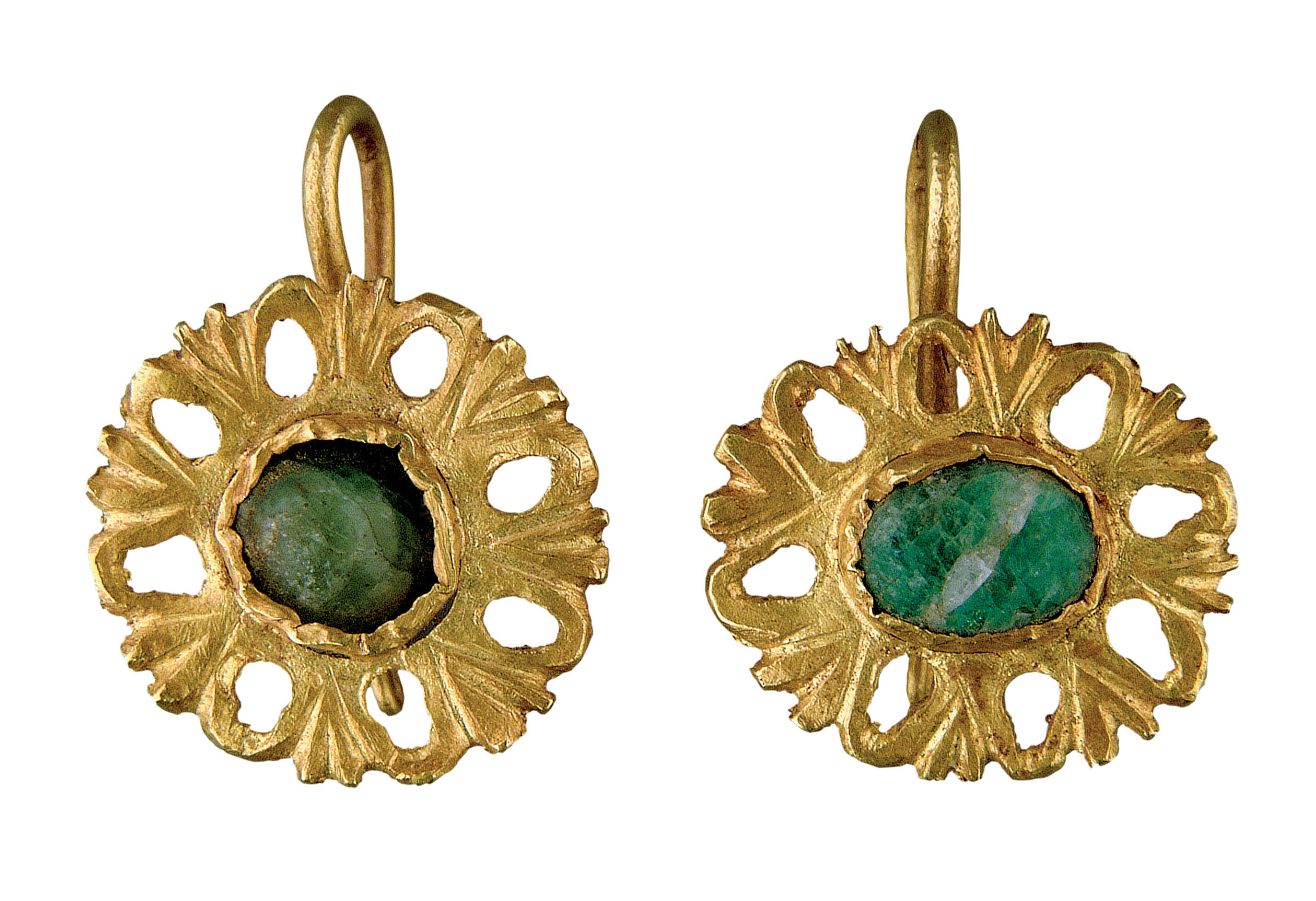 Gold Earrings
Earrings with emerald plasma set in a gold frame of palmettes with open-work petals. The rosette has a wire hook attached at the back for hanging it on the lobe of the ear.
There are a number of variations of this type of earring: a stone rosette, simple or with hanging attachments often of a variety of precious stones. It belongs to a category of jewellery with a long history. Earrings with disks in the form of rosettes and stems were especially popular during Hellenistic times. In the 3rd and 4th centuries A.C. the type with open-work palmette frame around a precious stone was widespread.
Similar earrings are to be found in many collections and Museums in Greece and abroad.
N. Saraga