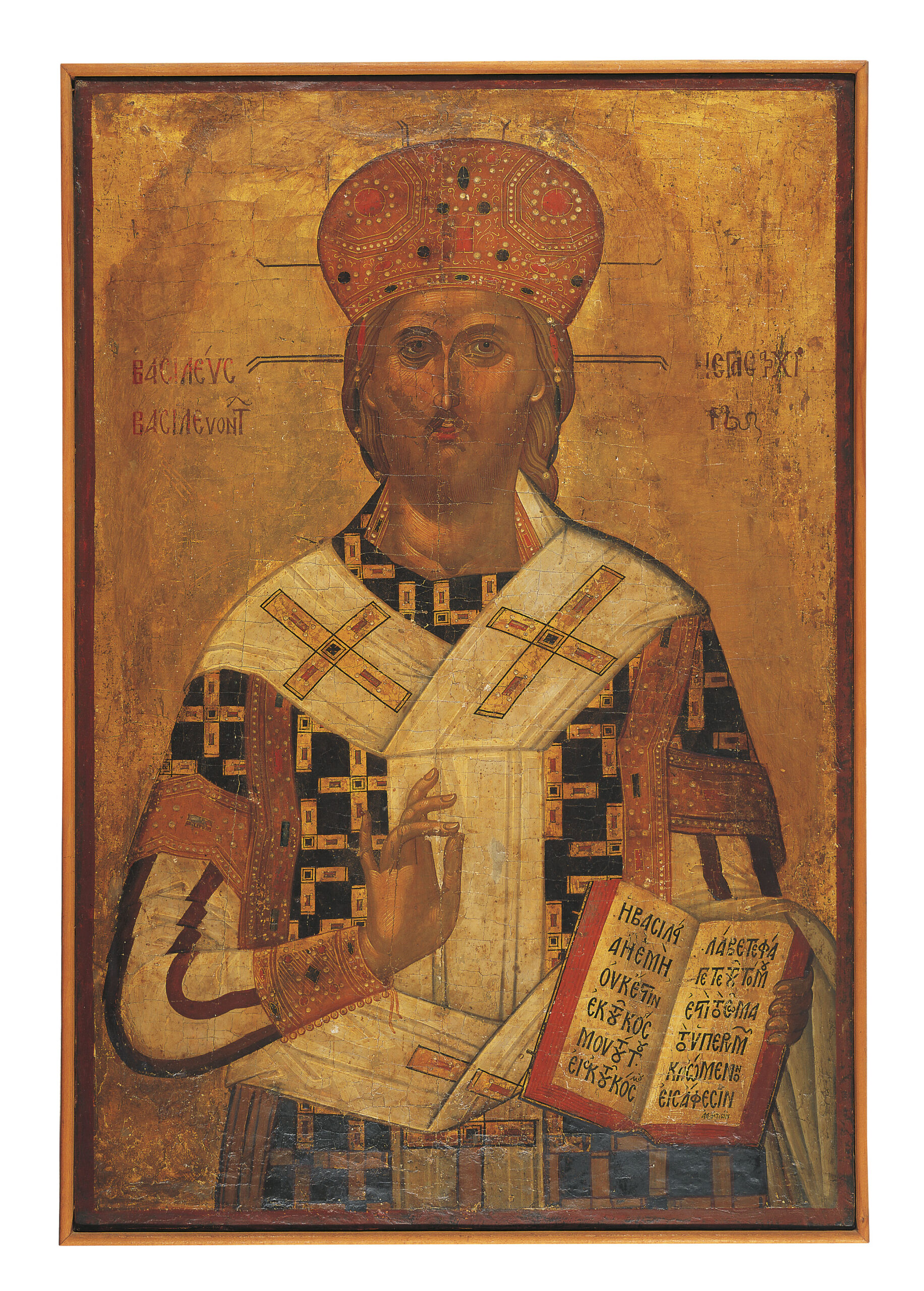 Christ Great High Priest
Christ is portrayed to the waist, in frontal pose, in the prelatic vestments of a Great High Priest. On his head is a hemispherical mitre with prependulia. He holds an open gospel book in his left hand and blesses with the right.
Christ's attire is highly austere. He wears a dark patriarchal sakkos diapered with gold crosses embellished with precious stones, which are inscribed in rectangles defined by similarly decorated lines, and beneath this an off-white sticharion, the narrow sleeves and the gold-embroidered maniples of which are visible. Over the sakkos is a white omophorion with widely-spaced gold crosses, with large red gems on the arms and a blue stone at the centre; there are two crosses on the chest, another one is at the level of the abdomen and a fourth is discerned in the over-fold of the garment, between the hands. The Lord holds an open gospel book, set slightly askew, with red-edged folios in the closed part and a large, well-written inscription from the two biblical passages that usually accompany the representation (Chatzidakis 1985, 67).
Read more