The north slope of the Acropolis – the area extending from the Acropolis hill to the Eridanos river, where the district of Plaka lies today – has a long and complex history. Being rich in water sources, it was inhabited since the Neolithic era. In Classical times it became part of the city's public space, with cave-shrines on the upper part of the slope, and the Agora on the lower part. From the end of the Roman period onwards, it has been the epicenter of urban life, with densely built neighborhoods, churches, fortifications, industrial installations etc. Continuous and dense occupation has posed obstacles to archaeological research, therefore our knowledge of the area is still quite fragmentary.
In this meeting, participants will present the results of old and new excavations and research projects, trying to shed light on the character and special features of the north slope of Acropolis – an archaeological palimpsest which has been inhabited from prehistory to the modern era.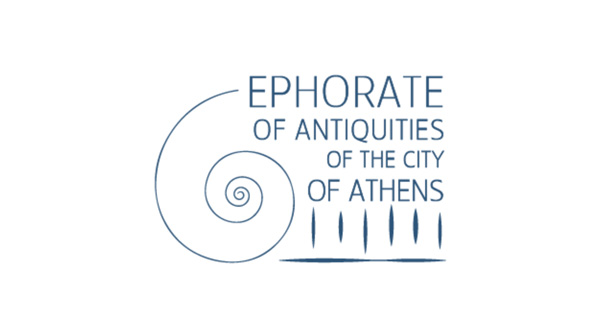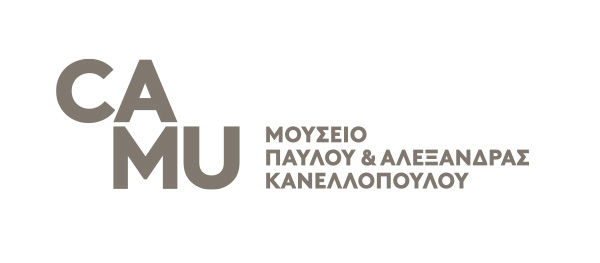 Organizing Committee

– Elena Kountouri (Directorate of Prehistoric and Classical Antiquities, Hellenic Ministry of Culture| Ephorate of Antiquities of the City of Athens)
– Nikolas Papadimitriou (Paul and Alexandra Canellopoulos Museum)
– Katerina Stamoudi (Ephorate of Antiquities of West Attica)
– Marilena Kontopanagou (Ephorate of Antiquities of the City of Athens)

PROGRAM
Thursday 19.10.2023
18.45
Welcome addresses      
19.00    Manolis Korres
Key-note lecture

______________________________
Friday 20.10.2023
PREHISTORY
09.30    Έλενα Κουντούρη – Μαριλένα Κοντοπανάγου – Νίκος Παπαδημητρίου – Κατερίνα Σταμούδη
Προϊστορική κατοίκηση βορείως της Ακρόπολης
09.50    Trevor van Damme
The Late Mycenaean settlement of Athens: a view from the North Slope
10.10    Απόστολος Παπαδημητρίου
Παρά την οδό Τριπόδων. Ανασκαφή στο οικόπεδο επί της οδού Ραγκαβά 4 στην Πλάκα
10.30    Discussion
10.40 – 11.00    Break

CLASSICAL ANTIQUITY – Ι
11.00    Kevin Glowacki
Excavations on the Northeast Slope of the Acropolis, 1931-1939
11.20    Ευτυχία Γιαννικαπάνη
Η πηγή της Κλεψύδρας στη βόρεια κλιτύ της Ακρόπολης. Οι μεταμορφώσεις της μέσα στο χρόνο και οι νεότερες εργασίες διερεύνησής της
11.40    Ευρυδίκη Κεφαλίδου – Άννα Χατζησπύρου
Τα πρόσβορρα ἂντρα της αθηναϊκής Ακρόπολης στην αττική εικονογραφία της Αρχαϊκής και Κλασικής εποχής
12.00    Discussion
12.10 – 12.30    Break

CLASSICAL ANTIQUITY – ΙΙ
12.30    Γιώργος Καββαδίας      
Αισθήσεις και αναμνήσεις από την ζωή στην σκιά του Βράχου
12.50    Ευτυχία Γιαννικαπάνη – Αμαλία Γιαννακοπούλου
Η διαμόρφωση, ανάδειξη και διαχείριση του αρχαιολογικού χώρου της βόρειας κλιτύος της Ακρόπολης από το Πρόγραμμα της Ενοποίησης των Αρχαιολογικών Χώρων της Αθήνας έως σήμερα.
13.10    Μιχάλης Λεφαντζής
Από την Παναθηναϊκή Οδό προς τον αρχαίο Περίπατο. Ιστορική τοπογραφία μέσα από τα αρχιτεκτονικά και πολεοδομικά δεδομένα
13.30    Discussion
13.40 – 15.00    Break
HELLENISTIC AND ROMAN PERIODS
15.00    Ειρήνη Πέππα-Παπαϊωάννου – Λένα Λαμπρινού
Αρχαιολογική έρευνα του ΕΚΠΑ στο «Διογένειο Γυμνάσιο» 2001 – 2016: σύντομο χρονικό
15.20    Νίκος Τσονιώτης
Αποτελέσματα ανασκαφικής έρευνας στην πύλη της Αθηνάς Αρχηγέτιδας, στη Ρωμαϊκή Αγορά
Αθηνών (2003)
15.40    Δημήτρης Σούρλας – Ράινα Πούλη
Ανασκαφή επί της οδού Θουκυδίδου 6, στην Πλάκα. Οικίες επαύλεις ή φιλοσοφικές σχολές; Τα δεδομένα και τα πρώτα συμπεράσματα της έρευνας
16.00    Discussion
16.10 – 16.30    Break
SCULPTURE
16.30    Raphael Jacob
Γλυπτά και θραύσματα γλυπτών της Ακρόπολης από τη βόρεια κλιτύ και τη βόρεια περιοχή της Ακρόπολης
17.50    Δημήτρης Σούρλας
Οι βάρβαροι του αυτοκράτορα. Αγαλμάτιο βαρβάρου από την Ρωμαϊκή Αγορά Αθηνών
17.10    Discussion
POSTER SESSION
Αμαλία Γιαννακοπούλου
Εκπαιδευτικό πρόγραμμα: «Ανακαλύπτω τα υπαίθρια ιερά και σπήλαια στη βόρεια κλιτύ της Ακρόπολης»
Brian Martens
A relief of Shadrafa from the northwest slope of the Acropolis
Δημήτρης Σούρλας
Κατάλοιπα ελαιοτριβείου οθωμανικών χρόνων στην βόρεια κλιτύ της Ακρόπολης

______________________________
Saturday 21.10.2023
LATE ANTIQUITY AND BYZANTINE PERIOD
09.30    Ευάγγελος Κρουστάλης
Ο εσωτερικός υστερορρωμαϊκός περίβολος και η μνημειακή τοπογραφία της βόρειας κλιτύος της Ακροπόλεως
09.50    Φωτεινή Κονδύλη
Αρχαίες λύσεις στη βυζαντινή Αγορά
10.10    Αργυρώ Καραμπερίδη
Βυζαντινές και μεταβυζαντινές τοιχογραφίες στην βόρεια κλιτύ. Ανασκόπηση και νέα στοιχεία

10.30    Discussion
10.40 – 11.00    Break
MEDIEVAL AND OTTOMAN PERIODS
11.00    Ευθυμία Μαρκοπούλου – Βασιλική Μπιζάκη
Ευρήματα από την ανασκαφή για την επέκταση του Μουσείου Κανελλοπούλου (2001-2002,  2005): τμήμα του Ριζοκάστρου και άλλα οικιστικά κατάλοιπα
11.20    Ανθή Αλβέρτη
Ο Άγιος Νικόλαος ή Σεραφείμ στη βόρεια κλιτύ της Ακρόπολης
11.40    Κλειώ Τσόγκα – Μαρία Λιάσκα
Η ανασκαφή της ΕΦΑΠΑ στο πλάτωμα νοτίως του Άρειου Πάγου: από την Ύστερη Αρχαιότητα έως τους οθωμανικούς χρόνους
12.00    Σωτήρης Φωτακίδης
The excavation finds after dismantling the remnants of the Ottoman governor's residence in Hadrian's Library
12.20    Discussion
12.30 – 13.00    Break
PERIOD OF THE MODERN GREEK STATE
13.00    Τατιάνα Πούλου
H Οικία του Giovanni Battista Lusieri στη βόρεια κλιτύ της Ακρόπολης
13.20    Αννίτα Θεοχαράκη – Νίκος Παπαδημητρίου – Στέφανος Τσώνης
Από το Ριζόκαστρο στα «Μιχαλέικα»: τοπογραφία και ιδιοκτησίες κατά τον 19ο αιώνα
13.40    Πολυξένη Γκανούρη – Ισμήνη Δημοπούλου – Φανή Καζολιά – Δήμητρα-Ευαγγελία Ντέρη – Δήμητρα Πράπα – Νίκος Τσονιώτης
Μελέτη οικισμού Πλάκας Αθηνών, Αθήνα 2020. Καταγραφή, ανάλυση, συμπεράσματα
14.00    Discussion

FINAL SESSION
14.15    Panos Valavanis
Concluding remarks

______________________________